New FarmLink Project Helps Farmers Get Food To Hungry People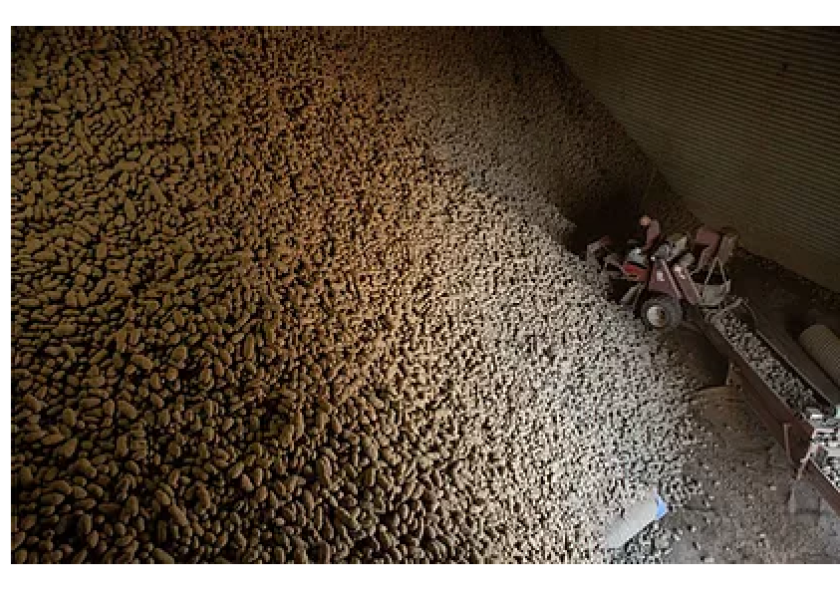 In the land of plenty, many people are going hungry, a problem worsened in the past year by the pandemic. The FarmLink Project is a new organization formed last spring to help change that.
FarmLink partners with farmers and other members of the agricultural community to move food from the farm level to food banks and distribution centers around the U.S. who then distribute to the hungry people who need it.
"The way we do that is largely by cold-calling farmers, explaining what we do and  letting them know that we're a resource for them to contact if they have a contract that's slashed or any sort of reason for a surplus—that we can take the food and get it to people who need it," says Aiden Reilly, FarmLInk co-founder. He started the project with a friend, Will Collier, to help combat hunger, food waste and unemployment.
Reilly says the largely volunteer-run organization can, in many cases, even help farmers with harvesting the food if they need a hand
A number of corporate partners, such as Valent USA, have come alongside the FarmLink Project to provide some financial support.
"Our employees voted on several philanthropic opportunities, and this is the one they felt was the best fit with our core values and that gave back to our communities," says Matt Plitt, Valent USA executive vice president and chief operating officer.
"We've been able to raise nearly $33,000 to (help) the organization as they look to expand their presence and help more people out there in need," Plitt adds.
Since last April, Reilly says FarmLink has moved 15 million pounds of food from U.S. farms to food banks and other distribution centers. One of the most extreme cases the organization has helped with to date was in a situation where a farmer had thousands of potatoes to donate.
"They were in a shed and his contract was slashed and he didn't know what to do with them, so we got them boxed up and moved to people who could use them," Reilly recalls.
With winter coming on, Reilly says the need for food will potentially be greater in the months ahead. He asks that farmers with food to donate contact the organization via its website www.farmlinkproject.org
"If you're a farmer interested in working with us, please let us know. Or, if you want to volunteer your time, we have a whole range of ways you can do that from fulltime to just a few hours a week," Reilly notes.
From Dumping Dairy to Improved Prices, How Dairy Produced a Rapid Recovery from COVID-19
Potential COVID-19 Vaccine Powered By Agriculture