Profit Tracker: Improvement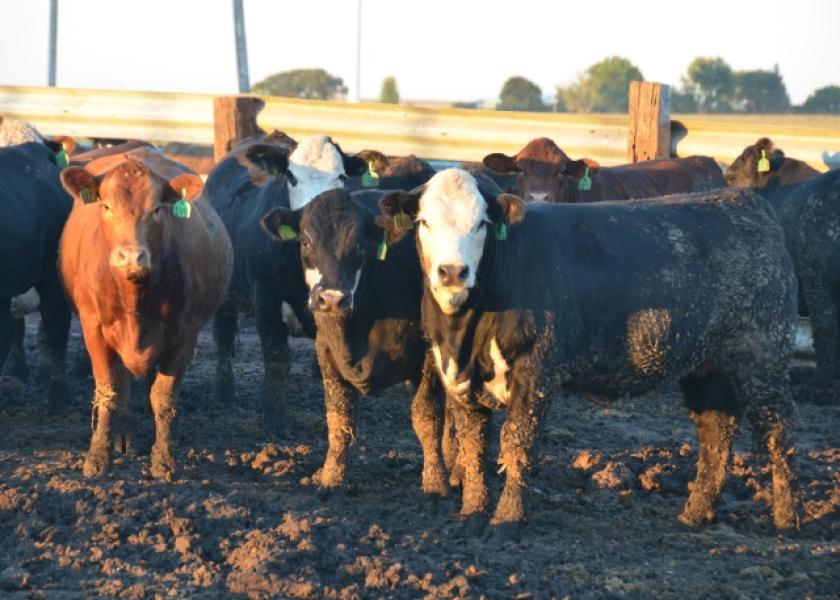 Calling losses of $193 per head an improvement may be painful, but it's accurate. Cattle feeders saw their margins gain $55 per head from the $248 losses recorded last week, according to the Sterling Beef Profit Tracker.
Average cash prices improved to $101.73 per cwt in the Profit Tracker, an improvement of $3.75. The previous week saw cash prices dip below the $100 threshold for the first time since December 2010. Feedyard margins were aided by a $41 per head decrease in feed costs, according to Sterling Marketing, Inc., Vale, Ore.
The total cost of finishing cattle last week was $1,577, compared to $1,613 the previous week and $2,158 last year, according to Sterling Marketing.
Beef packer margins increased $4 per head to $202. Packers earned an average of $15 per head during the same period a year ago.
A month ago cattle feeders were losing $41 per head, while a year ago losses were calculated at $257 per head. Feeder cattle represent 74% of the cost of finishing a steer, compared to 78% last year.
Farrow-to-finish pork producers lost $46 per hog last week, about $1 more than the week before. A month ago farrow-to-finish pork producers lost about $27 per head.
Pork packers saw their margins improve about $2 per head to profits of $40. Negotiated prices for lean hogs were $48 per cwt. last week, about $1 lower. Cash prices for fed cattle are $35 per cwt. lower than last year and prices for lean hogs are $23 per cwt. lower.
Sterling Marketing president John Nalivka projects average cash profit margins for cow-calf producers at $154 per cow this year. In 2017, Nalivka projects cow-calf profits of $21. Last year's estimated average cow-calf margins were $432 per cow.