Cash Cattle Steady To Softer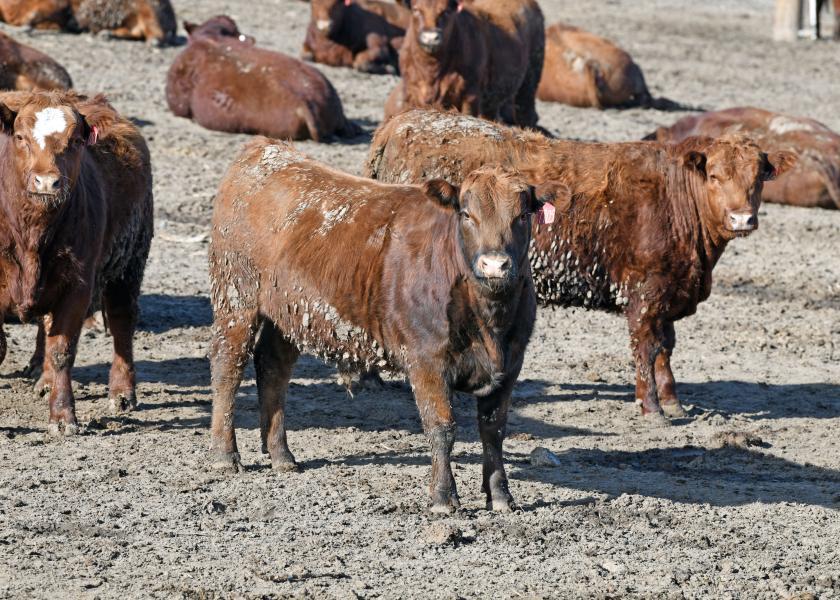 Cash fed cattle in the South sold primarily at $110, with a few up to $112 at mid-week. Cattle in the North sold at $110 live and $172 to $174 dressed. Negotiated sales were 50 cents to $1 weaker than the previous week. Most are calling next week's cash cattle trade steady to mostly lower and packers will be advertising how many plants are "full" for the rest of December to keep the pressure on producers.
CME February cattle fell 17 1/2 cents on Friday to cap an 85-cent weekly drop to $112.40. March feeders rose a dime to $139.425, up 42.5 cents for the week. Cattle futures posted a solid late-week recovery to pare this week's drop.
Weekly cattle slaughter was estimated at 667,000 head, compared to 682,077 head last year. Total year to date was 29.962 million head, 3.4% lower than last year.
Boxed beef cutout values closed Friday at $237.48 per cwt., down $5.37 per cwt. from the previous Friday. Select closed Friday at $220.74 per cwt., up $3.23 from the previous Friday.
Compared to two weeks ago, steers and heifers sold uneven at auctions, from $2 lower to $3 higher, according to the Agricultural Marketing Service.
"Calves suitable for grazing coming out of the Southeast showed the most price support this week.  Yearlings were still in demand, but at a lower price point than before Thanksgiving."
Auction receipts totaled 278,600 head, compared to 112,300 the previous week and 286,900 head last year.