You Can Profit From Preconditioning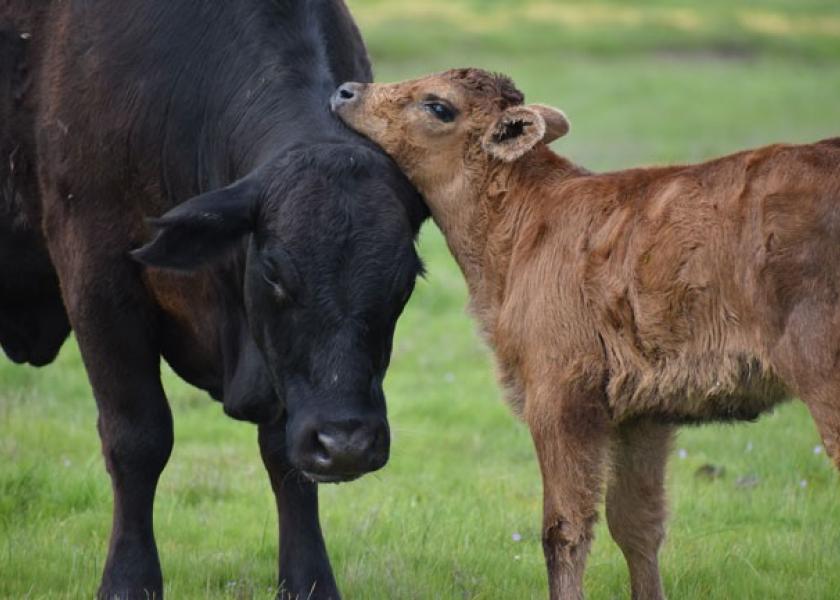 Certainly 2019 will go down as one of the most challenging years for agriculture. The thousands of idle corn and soybean acres grabbed most of the headlines, but livestock producers suffered substantial impact, too. The immediate reaction by many farmers and ranchers is to tighten their belts to survive for a better day.
Cutting costs is important, but make sure those cuts are justified. One management practice you'll want to examine closely this year is preconditioning. University and private industry research are in agreement — preconditioning pays.
"Preconditioning your calves is a no-brainer. It makes money for everybody in the chain and improves the quality of beef for consumers," says Dan Thomson, Jones professor of veterinary medicine at Kansas State University and the host of "DocTalk" on RFD-TV.
Preconditioning is defined as calves that are vaccinated, castrated, dehorned and weaned for 45 days on the ranch prior to marketing.
"They're through the bawl of weaning and they know how to find the feed bunk," Thomson says. "We've greatly reduced the risk of respiratory disease for the next owner."
And many veterinarians and feedlot buyers stress that the minimum 45-day weaning period is just as important as the vaccinations.
"A calf that is vaccinated on the ranch and weaned in the trailer on the way to the sale barn is a vaccinated calf, not a preconditioned calf," says Dave Rethorst, DVM, Tricounty Veterinary Center, Marion, Kan.
Despite the accolades preconditioning has earned, some producers find it hasn't always yielded a positive return on investment.
"That doesn't mean it can't," says Jason Smith, Extension beef cattle specialist at the University of Tennessee. "It just means that if we aren't focusing on adding value to the cattle above and beyond being able to call them weaned and preconditioned, it may not seem like the juice is worth the squeeze."
Simply put, Smith says, pounds still pay. Unfortunately, the 4% to 5% value-added premium for weaned and preconditioned calves might not be enough for many producers.
"My experience has been that a month and a half of time and effort that pays for itself without any additional return is hard to sell," Smith says. "So, how do we add enough additional value during that period to yield enough of a return to make it worth our while and time? Nutritional management and time."
This year might provide an opportunity to adjust nutritional management and earn a premium for the extra time it will require. If your program involves vaccinating, weaning and backgrounding calves with grain, the economics of a forage program might be more attractive.
"We may see a better opportunity to wean and precondition calves on forages rather than grain," says Justin Sexten, vice president of strategy for Performance Livestock Analytics. "Preconditioning programs may be different this year than how we traditionally view them, and they may offer more flexibility."
The success of precondition programs is measured by how well the calves will perform for the next owner — the feedlot. Adding pounds while the calves are in a preconditioning program is desirable, but more important might be their ability to handle the stressors that await them.
"Preconditioned cattle are more sought-after by feedyards because of the health advantages from the vaccinations," Sexten says. "But also of value to feedyards is the more mature, weaned calf that won't shrink as much during the shipping and receiving process."
This year, Sexten says, the demand for heavier feeders might be greater.
"When grain prices move higher, feedyards will look for heavier calves that will finish quicker on fewer days on feed," he says. "The market should reward those producers who precondition their calves and make them heavier on forage."
Sexten believes cow-calf producers will be able to secure financial rewards for backgrounding calves longer this year, especially if the abundant moisture produces abundant hay and forage.
Yet, if your preconditioning program still relies heavily on grain, Smith says not to become overanxious to market those calves.
"It seems like many groups of calves are managed as if they couldn't get to the end of that 45-day period and cattle shipped soon enough," he says. "But unless those calves were creep fed, expect their gain to be back-loaded. Extending that time frame, even by two weeks, can pay huge dividends." Extending the backgounding from 45 to 60 days, and managing the cattle on that same plane of nutrition often adds somewhere in the realm of an additional 120 lb. of weight gain during that 60-day period of time, Smith says.
"And we can expect that additional weight gain and value-added premium to add $150 to $200 per head. If we focus on utilizing high quality forages (pasture or harvested), an economical source of supplemental energy and protein, and a complementary mineral and vitamin supplement to do so, that will generally result in a $30 to $50 per head return over investment."
Despite the obvious financial advantages for feedyards and their increasing willingness to pay premiums for preconditioned cattle, too many cow-calf producers still ignore the benefits of preconditioning.
"Getting more producers to precondition is one of the most important issues our industry faces," Thomson says. "It's an animal welfare issue, it's an economic issue and it's a beef quality issue. Preconditioning is the time when we're building the calf's immune response, building that health security and decreasing the animals' stress."
Related stories: