'Oreo' Survives Washington Blizzard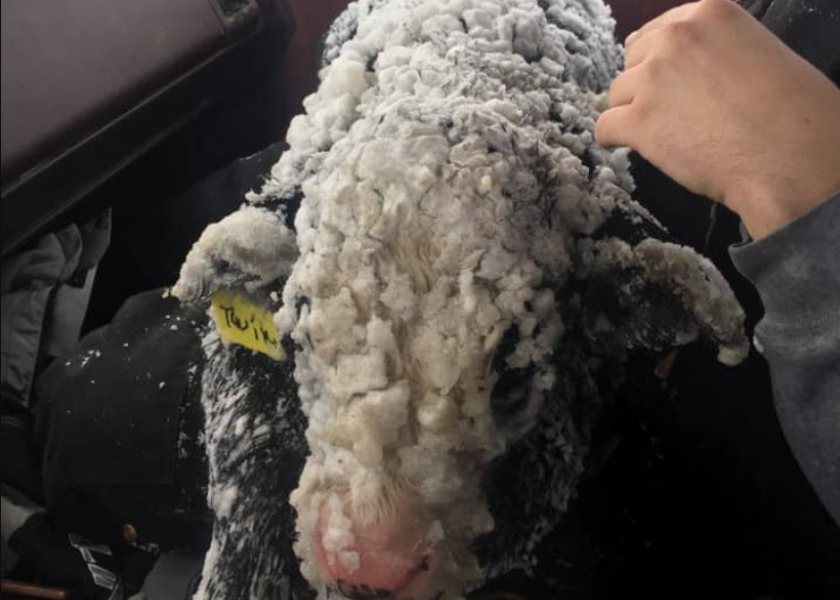 Blizzard conditions in central Washington state on Saturday made caring for livestock a challenge. According to a report from Accuweather, "Strong winds led to moderate to severe blowing and drifting snow with poor visibility and life-threatening conditions. AccuWeather Realfeel® Temperatures dropped to minus 10 F Saturday afternoon."
A social media post by Nick Cobb, Ephrata, WA, of his calf "Oreo" went viral. Cobb, who operates C&C Farms with his family, said he rescued several calves, but Oreo was covered in snow and ice, and was taken to the Cobb's home to be warmed in a bath by Cobb's daughter McKinley and wife Kelly.
"I saw this particular calf, my daughter named Oreo, who was underneath plywood, covered in ice and snow. He was whimpering," Cobb told AccuWeather in an interview. "When I picked him up, he was in pretty rough shape.
"We usually take calves to the warming barn, but he was a little more iced up than everyone else, so we took him home and rubbed him down," Cobb said.
The other 14 calves were in better condition than Oreo and were fed and cared for in a warming shed, Cobb said. The calves typically stay there for about 12 to 24 hours before being brought back to the field with the rest of the cattle.