PORK, Drovers Recognized for Editorial Excellence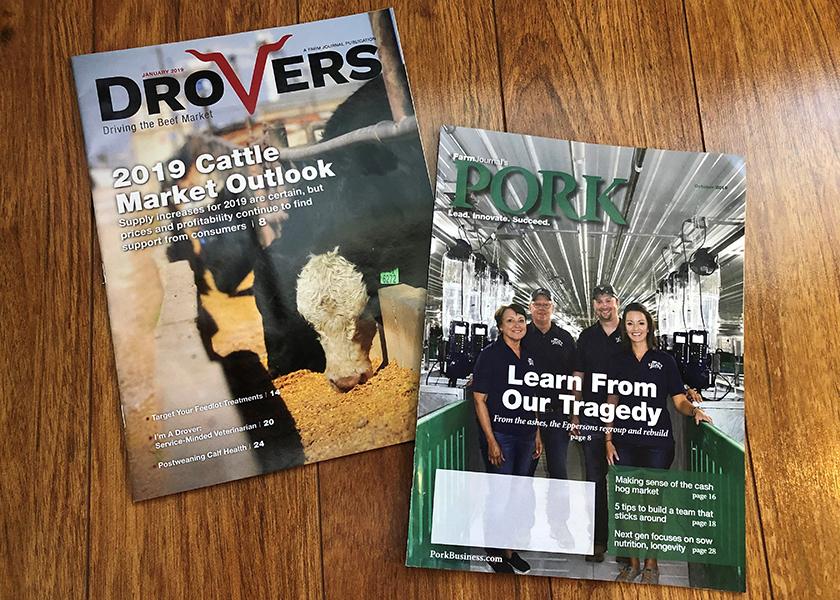 Farm Journal's PORK and Drovers were recognized for editorial excellence in the 2020 Livestock Publications Council Awards Contest on Nov. 9. The awards are typically announced during the Ag Media Summit each summer. However, due to COVID-19, this year's conference moved to a virtual format on Nov. 16-17.
PORK Editor Jennifer Shike received first place in the editorial category for her article, Is U.S. Pork Safe to Eat?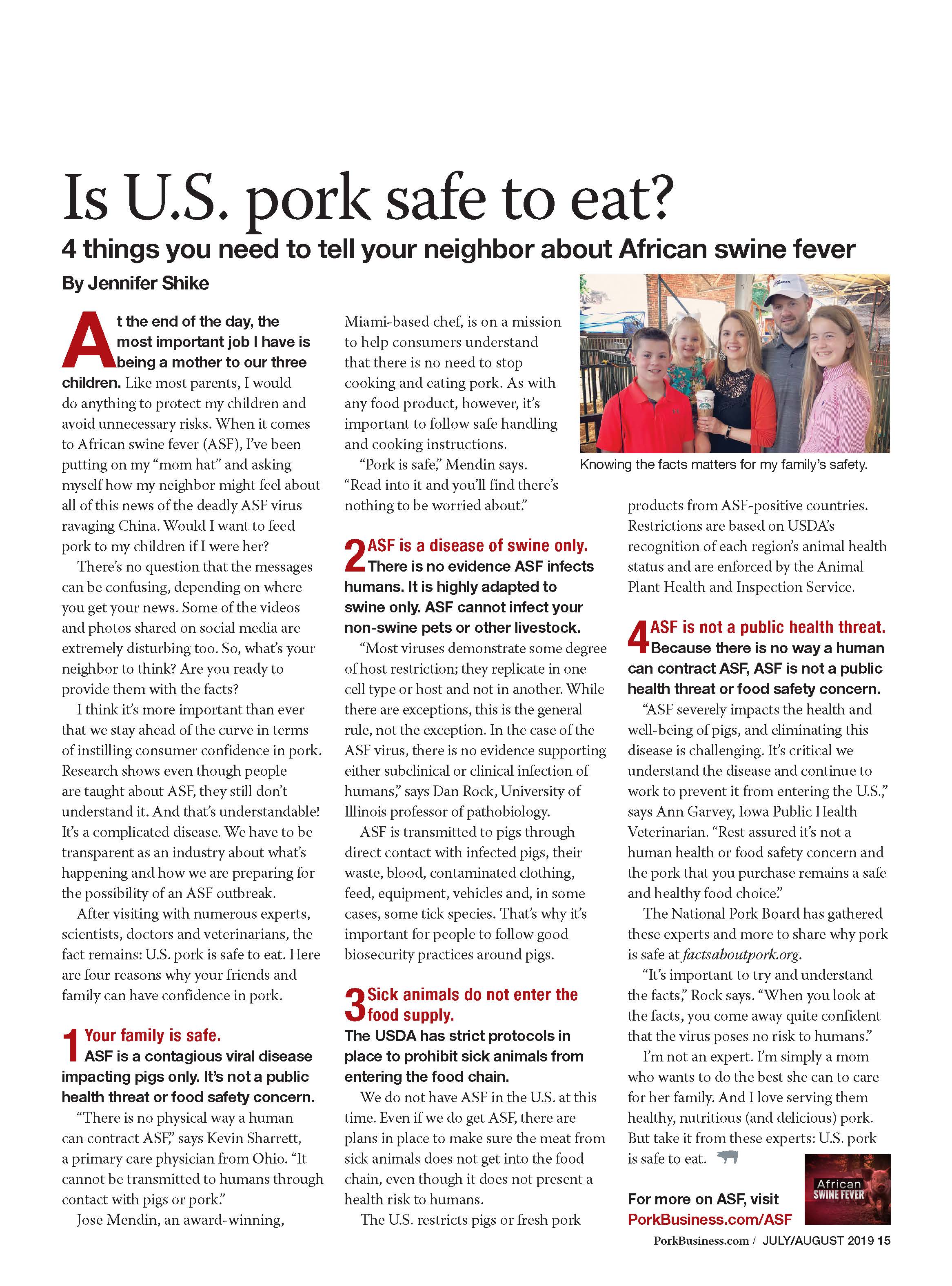 "I think it's more important than ever that we stay ahead of the curve in terms of instilling consumer confidence in pork. Research shows that even though people are taught about African swine fever (ASF), they still don't understand it. And that's understandable! It's a complicated disease. We have to be transparent as an industry about what's happening and how we are preparing for the possibility of an ASF outbreak."
Drovers Editor Greg Henderson received second place in the marketing category with Beef Cutout Prices: Widely Reported, Yet Wildly Misunderstood.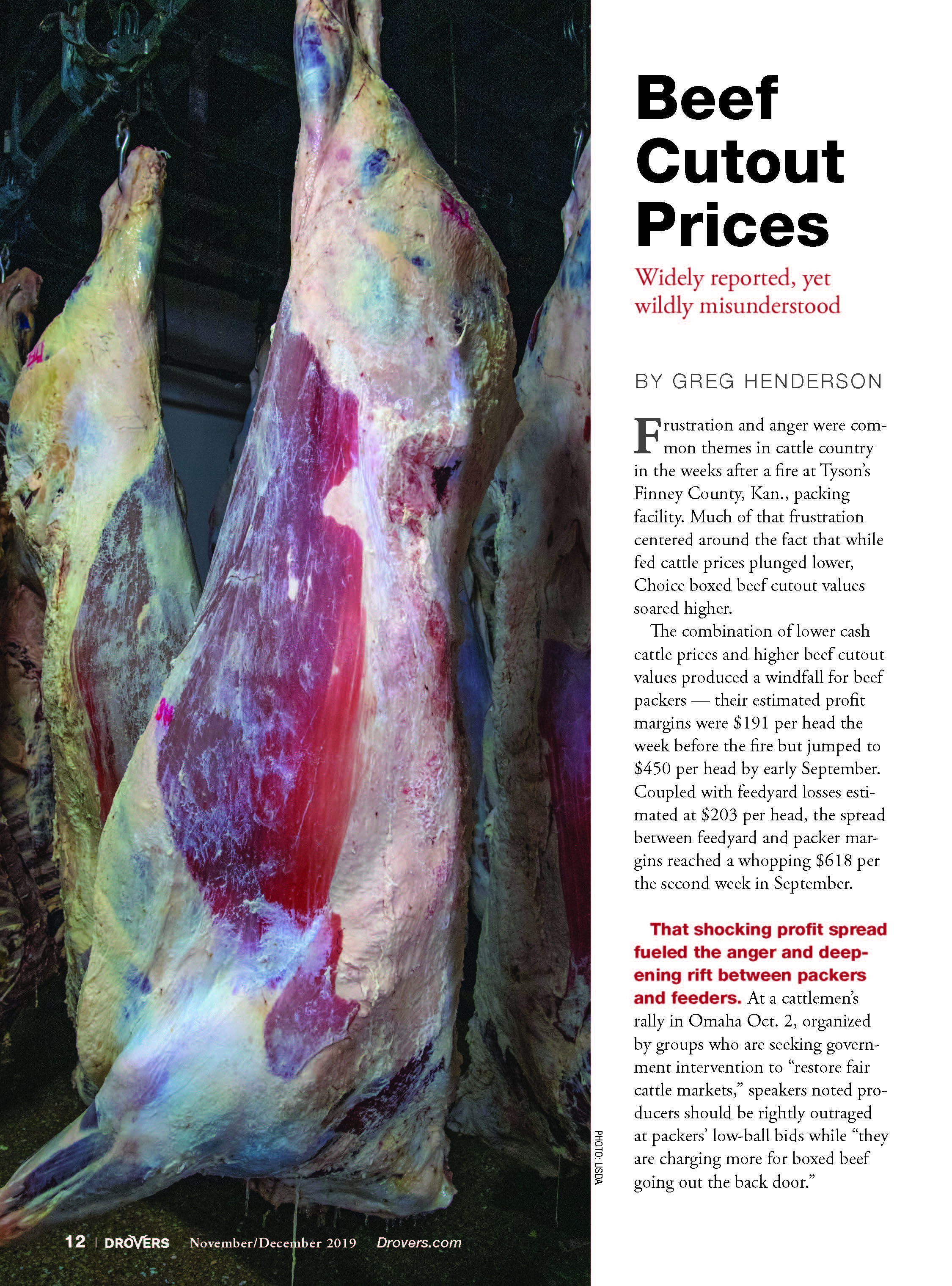 "Frustration and anger were common themes in cattle country in the weeks after a fire at Tyson's Finney County, Kan., packing facility. Much of that frustration centered around the fact that while fed cattle prices plunged lower, Choice boxed beef cutout values soared higher."
Shike was also recognized with a second-place award in the feature/human interest division with The Night the Fog Fell.
"When he turned onto Highway E outside of Curryville, Mo., the stench of smoke filled his truck. He was seven miles away from experiencing one of the most horrific sights of his life. As Anthony Russo drove down the lane to the 5,600-sow farrow-to-wean unit, all he could see was smoke. His heart sank. 
And then he saw her. A lone sow covered in black soot from the smoke, but she was fine. She was a survivor. Sadly, 18,000 animals perished that night during the devastating fire that took down Spring Lake Pork on May 19, 2018."
PORK also took home second-place honors in the instructional story category with How Good is Your Sows' Water Source?  
Henderson won second place in the editorial category for Sustainable Choices.
PORK was also recognized with second place honors in the in-depth reporting, single article division for Lone Star Threat.  
Shike represents the pork industry on the LPC Board of Directors and serves as co-chairman of LPC Coffee & Collaboration, a monthly webinar for the agricultural media industry. 
Read more:
PORK, Drovers Honored at LPC Awards
Beef Cutout Prices: Widely Reported, Yet Wildly Misunderstood