Profit Tracker: Steady Prices, Steady Losses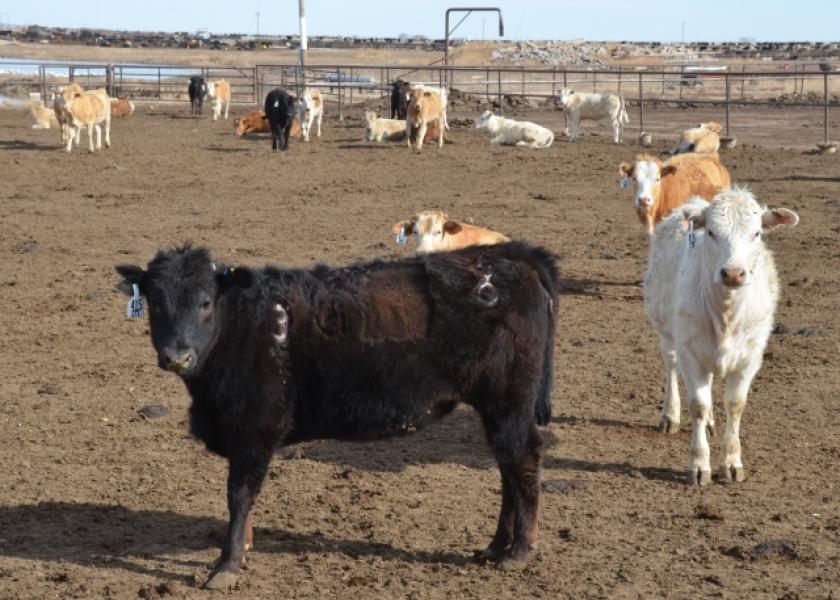 Feedyard margins saw only slight improvement last week as direct trade prices held steady. Cattle feeders lost an average of $47 per head, just $3 per head better than the previous week, according to the Sterling Beef Profit Tracker.
Five-area Choice steers averaged $104.44, down 2 cents from the previous week, but about $7 better than three weeks ago. Last week's closeouts also reflected at $3 per head decrease in total costs, according to Sterling Marketing, Vale, Ore. The total cost of finishing a steer last week was $1,502, compared to $1,505 the previous week and $2,230 last year.
Beef packer margins were also steady at roughly $180 per head. Packers earned an average of $27 per head during the same period a year ago.
A month ago cattle feeders were losing $90 per head, while a year ago losses were calculated at $404 per head. Feeder cattle represent 72% of the cost of finishing a steer, compared to 79% last year.
Farrow-to-finish pork producers lost $42 per hog last week, about $1 more than the week before. A month ago farrow-to-finish pork producers lost about $43 per head.
Pork packers saw their margins improve $4 per head at $46 per head. Negotiated prices for lean hogs were $46 per cwt. last week, about $1.20 per cwt. lower. Cash prices for fed cattle are $27 per cwt. lower than last year and prices for lean hogs are $12 per cwt. lower.
Sterling Marketing president John Nalivka projects average cash profit margins for cow-calf producers at $144 per cow this year. In 2017, Nalivka projects cow-calf losses of $24. Last year's estimated average cow-calf margins were $432 per cow.