ATV vs. UTV: Vote for Your Favorite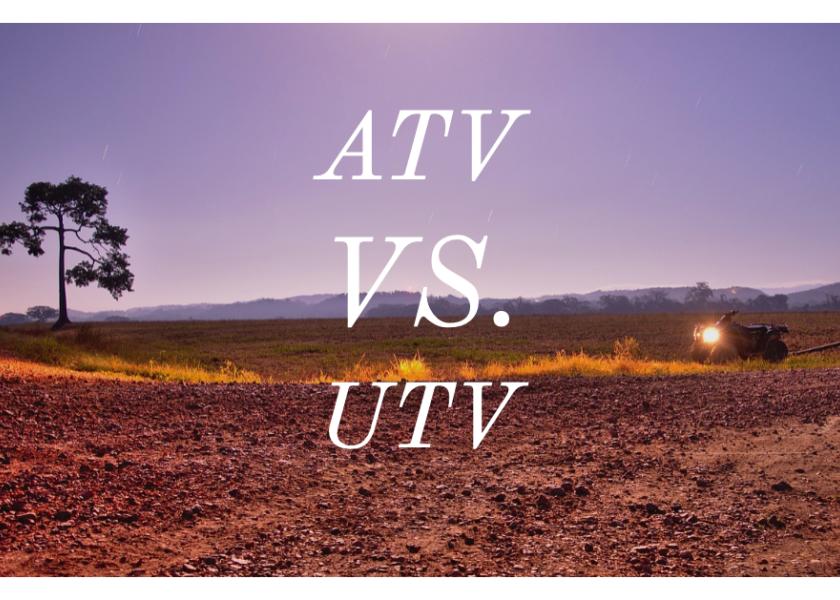 Whether you're stringing wire, catching calves, or tooling around off-road, ATVs and UTVs are some of the most useful toys, err, tools, around your farm or ranch. They've captured our imagination—and attention—since they first appeared on classic TV shows including "Magnum, P.I." and "Hart to Hart."
So which is your favorite? We want to know! Click on the links below to answer. We'll report the answers on Drovers.com.
Question 1: Do you currently own an ATV, UTV, or both?
Question 2: How many ATVs do you own?
Question 3: How many UTVs do you own?
Question 4: Will your next purchase be an ATV or UTV?
So what tasks does your ATV or UTV handle? Have you tricked out your vehicle? We want to know! Share your tricked out vehicles and how you use them here, and we'll share the best ideas on Drovers.com. Think of the bragging rights! Snap a picture and we'll make your vehicle internet famous. Bonus points for any cool modifications you've pulled off to make farm chores simpler.
Read more of Drovers coverage of ATVs and UTVs here:
Kubota Adds Sidekick UTV; Offers Look Inside GA Manufacturing Facility
Yamaha Puts Fun Into Functional Models to 2019 Line
Caterpillar Unveils Their First UTV