Cash Cattle Prices Fizzle As Cutout Drops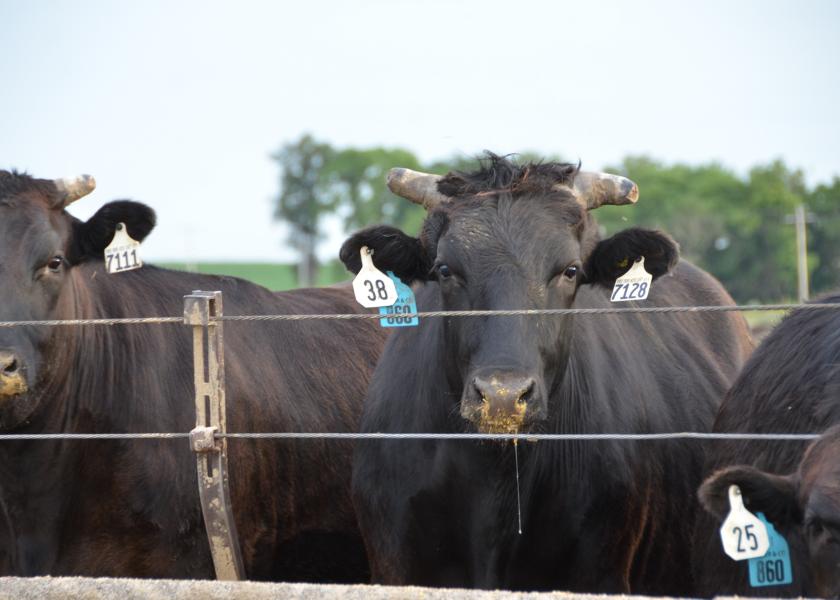 Feedyards limped through a lackluster week in negotiated fed cattle trade with little leverage and waning packer interest. Trade in the South occurred mostly at $108 per cwt., fully $2 lower than the previous week.
Trade in the North occurred at $106 to $107 live and $166 to $170 per cwt. dressed, mostly at $168 late week, $3 to $5 lower than the previous week. Iowa saw the sharpest decline with prices at $103 to $106.
Boxed beef cutout prices declined significantly over the week. Choice beef declined $24.91 for the week to close at $213.88 per cwt. Select closed at $196.26 per cwt., $22.01 lower than the previous week.
The sharp decline in wholesale beef prices is expected to cut $150 per head off the large packer margins. Cash cattle prices are $11 per cwt. lower than the same time last year, while the composite cutout price is the same as last year.
Estimated weekly cattle slaughter was 665,000 head, compared to 666,309 head last year. Total year-to-date slaughter is 30.626 million head, 3.4% lower than last year.
Feeder cattle sold on both sides of steady at auctions, with prices ranging from $5 lower to $5 higher. AMS reporters said many lightweight steer calves suitable for summer grazing weighing 300-450 pounds are "still selling near or above the $2.00/lb level with good demand.  Yearlings are still in demand, but in many cases at lower prices. Buyers are still seeking big yearlings that will squeeze into the April harvest slot."
Auction receipts totaled 354,700 head, compared to 278,600 head the previous week and 347,200 last year.