Cattle Markets Take A Breather, Feds Steady To $1 Lower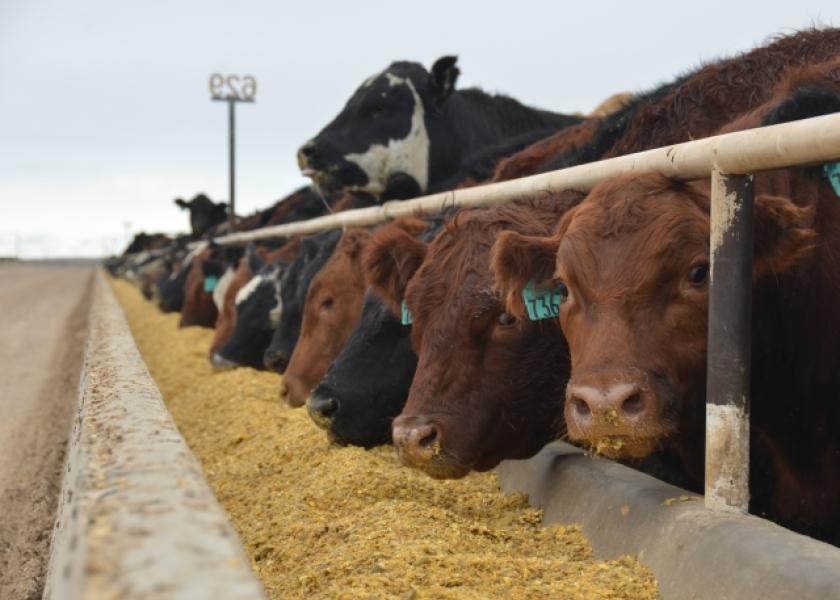 Cattle feeders were unable to push the cash market higher, settling for mostly steady money as packers were noticeably less aggressive. Prior to this week, cash fed cattle prices rose for 18 consecutive weeks. Packer margins have narrowed considerably in recent weeks, and most of the Saturday kills have been stopped.
Cattle trade was mostly at $124 in the South and the North, with dressed trade at $199 to $200. The South trade was steady, with the North trade steady to $1 lower.
CME cattle futures closed higher Friday, paring weekly declines. February live cattle rose 22.5 cents to $126.35 but down $1.07 for the week. April cattle rose 82.5 cents on Friday to $127.25, down 65 cents for the week. March feeder cattle futures rose 17.5 cents to $145.00 on Friday but down $2.45 for the week.
Moving forward, analysts expect cash cattle prices to trend higher with manageable supplies and increasing spring demand. Expectations for improving trade will be supportive to exports and prices.
The Choice beef cutout closed Friday at $214.17 an increase of $3.79 for the week. Select closed at $212.75 an increase of $5.91 for the week. The Choice/Select spread closed at $1.42.
Slaughter under federal inspection was estimated at 631,000, down 9,000 from last week and 5,000 higher than a year ago.
Steers and heifers sold at auctions uneven this week, from $1 lower to $2 higher. Agricultural Marketing Service reporters said cold, wet weather conditions affected many areas of the country limiting auction receipts.
Related stories:
Profit Tracker: Feedyards Gaining Leverage