Cash Cattle Rally $2 to $3 In Active Trade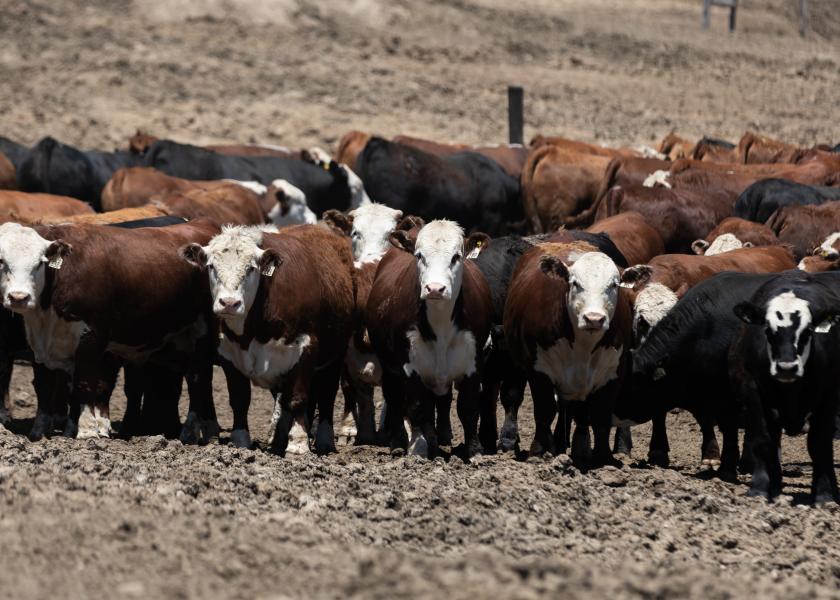 Packers aggressively sought inventory last week and cash fed cattle prices surged $2 per cwt., to instances of $3 higher for the week. Large trade volumes were reported in the North at $107 to $108, with dressed trade at $167 to $168. A few cattle topped out at $109 in Iowa on Friday. Southern cattle sold at $107 to $108 per cwt.
Cattle futures prices declined on Friday, erasing weekly gains. December cattle were down 72.5 cents to $111.10, falling 30 cents for the week. November feeders fell $1.375 to $139.875 and down $1.275. The combination of President Trump announcing he has contracted the coronavirus and a weaker September jobs report put initial pressure on the market and prices stayed weaker throughout the session. Fund long liquidation Friday offset the positive trends in cash markets.
Weekly cattle slaughter was estimated at 665,000 head, compared to 644,676 head last year. Total slaughter year to date is 24.173 million head, 4.1% lower than last year.
Choice boxed beef traded Friday at $218.88 per cwt., down $0.46 from the previous Friday. Select traded at $206.61 per cwt., down $0.37 from the previous Friday.
Feeder steers and heifers sold uneven at auctions last week, from $2 lower to $2 higher. AMS reporters called demand good for yearling cattle with light to moderate demand for fresh calves. They noted true yearlings are in short supply this time of year and buyers are willing to pay up for those offered.
Auction receipts totaled 207,200 head, compared to 195,500 head the previous week and 192,700 head last year.
Related stories:
Senator Fischer Talks Cattle Market Transparency Act, HAULS Act