Wyoming, Oklahoma Join VSV-Positive List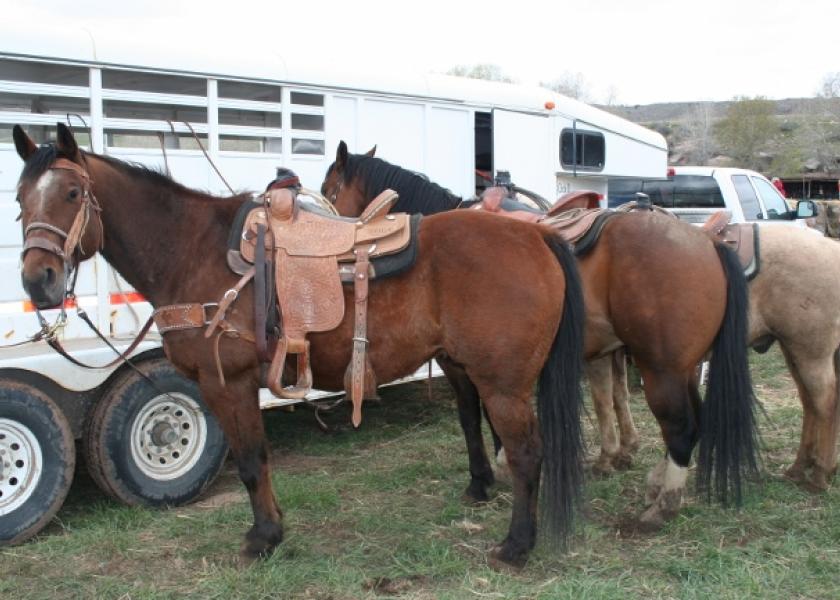 This summer's outbreak of vesicular stomatitis virus (VSV) has mostly affected horses, but continues to spread across state lines and to new premises within states with previous cases. Over the past week, the National Veterinary Services Laboratories in Ames, Iowa confirmed VSV infection (Indiana serotype) on an equine premises in Tillman County, Oklahoma, and on one premises in Wyoming.
Colorado has seen the largest increase over the past week, and the overall number of affected premises, at 236, with 102 confirmed positive and 134 suspect in 12 counties.
The USDA's Animal and Plant Health Inspection Service (APHIS) tracks the reportable, insect-borne disease and posts a weekly situation update. According to the July 29 report, APHIS documented the following cases since the previous report on July 24:
Colorado had 31 new confirmed positive premises and 72 new suspect premises.

New Mexico had nine new confirmed positive premises and six new suspect premises.

Texas had eight new confirmed positive and 30 new suspect premises.

Wyoming had one new confirmed positive premises in Platte County.
According to the Texas Animal Health Commission (TAHC), VSV normally has an incubation period of two to eight days before the infected animal develops blisters that swell and burst, leaving painful sores. The virus can be transmitted through direct contact with infected animals or by blood-feeding insects.
TAHC reminds veterinarians that if they suspect a client's animal has VSV, the veterinarians should contact their TAHC Region Office for paperwork, procedures, and important sample submission information. Also, several states are imposing enhanced entry requirements on Texas livestock due to the VSV cases.
For information, contact the state of destination. For a list of state animal health offices visit this U.S. Animal Health Association website.
See the online weekly situation report from USDA/APHIS.
For more on VSV and other emerging cattle diseases, see these articles from BovineVetOnline:
Summer Brings Risk of Vesicular Stomatitis
IIAD tests system for response disease outbreak
ISU Offers Online Animal Disease Emergencies Course