Senator Fischer Talks Cattle Market Transparency Act, HAULS Act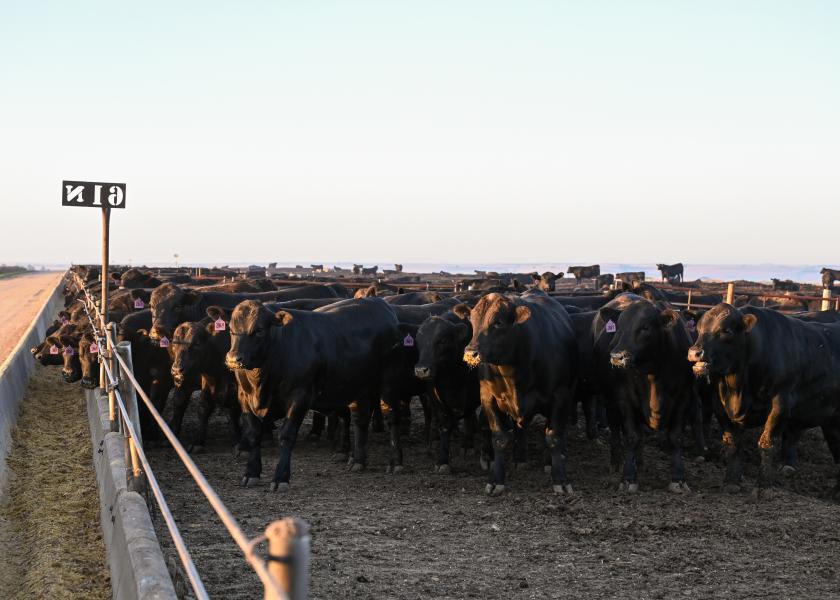 Transparency in the cattle market has long been a sore point for producers, but as the COVID-19 pandemic put further strain on production capacity and pricing, it may have come to a head. U.S. Sen. Deb Fischer (R-Neb.), a member of the Senate Agriculture Committee, has recently  introduced the Cattle Market Transparency Act of 2020, driven by a number of issues harming the cattle markets, she said on AgriTalk this week.
"Lately, we've seen a number of issues that are really hurting the cattle markets, whether it's packer concentration, seeing a decline in the negotiated cash market, we don't have really any price transparency out there.There's just a lot of things that are hitting us all at once," she said. "I felt it was necessary to be able to try and look for some solutions therewhere we can have more transparency, where cattle producers, through all the segments of the cattle industry, are able to get information."
The bill also calls for the establishment of regional mandatory minimum thresholds and negotiated cash trades, a difference from Sens. Grassley and Tester's 50-14 bill which called for half, but Fischer's bill aims to discover what the minimum level should be going forward.
"Senator Grassley has been pushing his bill for about 18 years, but it's hard to get the traction. I want to be able to change the conversation to this national mandate to more of regional price discovery," Fischer said. "I think it would be more beneficial for cattle producers. It would take into consideration the diversity that we have within our industry, depending on where you live. The information we're going to receive is going to be so much more relevant. I want to know what's going on in Nebraska so that so that I can make plans, so that my neighbors can make plans, so people all across the state can plan ahead when they have correct information. I think that's a much better way that we can go, rather then worry about what's going on in Texas. The people in Texas need to figure that out."
Fischer said she wants people to know the real-time going rate in their market area.
There has not been a hearing in the Ag Committee about the bill, but Fischer said there has been a lot of support for it.I If not this year, she's hopeful with a new Congress in January, the hearings will begin and solutions like this one will move ahead.
Another component of the bill is to create a library of marketing contracts between the packers and producers, so that everyone has an understanding of the contracts being used.
"The more information you have, the better decisions you're going to make. It has helped the swine industry, they have a contract library to help them. It seems to be working well, from all indications. I think that's an easy step, an easier first step for us to be able to do that and get more information out there," she said.
Fischer is also championing the Haulers of Agriculture and Livestock Safety Act (HAULS Act) which aims to expand uniformity and clarity for the transportation of agricultural products and the hours of service (HOS) regulations placed on those carriers.
The HAULS Act would eliminate the requirement that ag and livestock HOS exemptions only apply during state-designated planting and harvesting seasons; amend and clarify the definition of "agricultural commodities" to include livestock and animal feed, based on feedback provided by agriculture and livestock organizations; and authorize a 150 air-mile exemption from HOS requirements on the destination side of a haul for ag and livestock haulers. 
While it may make sense to those in the ag industry, Fischer said she hears pushback about safety that has slowed the passage of the bill.
"We hear from safety advocates who are concerned and want to make sure that our highways are going to be safe for people to travel on. When you have large trucks with a heavy load that are traveling these highways, people just want to make sure that it's safe. I think we have the numbers and the records out there to show that truckers are safe and they're able to manage their loads. We just need to have a conversation about that," she said.