PGF Injection Site Could Enhance BQA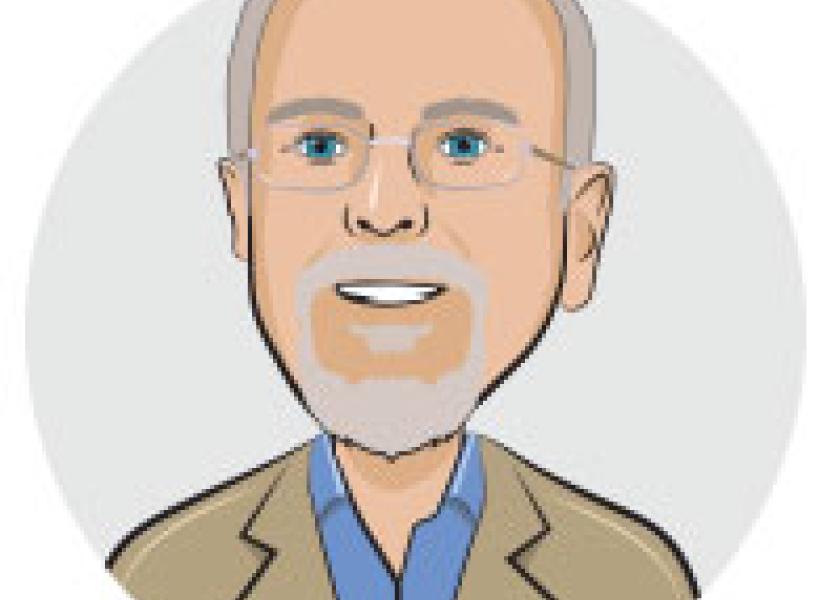 The following commentary does not necessarily reflect the views of AgWeb or Farm Journal. The opinions expressed below are the author's own.
Through the history of the beef quality assurance (BQA) initiative, we've known the effort would never be "finished," but instead would require continuous improvement and discovery of new methods or practices. And while the industry accomplished some major leaps forward in areas such as antibiotic residues and injection sites for treatments and vaccines, ongoing efforts, including small steps that add up, will help protect consumer confidence in beef quality and safety.
Case in point: Researchers from Virginia Tech recently reported on a study suggesting a more BQA-friendly injection site for prostaglandin used in AI programs.
Almost all breeding cows and heifers eventually end up in the beef-production chain, some sooner than others, and a shift away from intramuscular injections could help protect carcass value and quality.
The researchers recently published their report, titled "Comparison of luteolysis and timed artificial insemination pregnancy rates after administration of PGF2α in the muscle or the ischiorectal fossa in cattle," in the journal Animal Reproduction Science.
In this study, the team set out to determine whether subcutaneous (SQ) administration of PGF2α in the ischiorectal fossa (IRF) results in a similar physiological response to an intramuscular injection. The IRF is the wedge-shaped space located lateral to the anal canal and inferior to the pelvic diaphragm.
The researchers randomly blocked 112 yearling Angus-cross heifers, and injected them with 5 mL PGF2α either IM in the neck or in the IRF. They collected blood samples at 0, 8, 16, 24, 36, and 48 hours post-injection, analyzed serum progesterone concentration and plotted progesterone concentration curves for each heifer to determine luteolysis. In this test, the median times to luteolysis were 18.1 hours for the IM neck injections and 20 hours for the IRF injections.
In a larger test, the group blocked and randomized 1,471 Angus-cross commercial beef cows at least 30 days post-partum. They injected the cows with 5 mL PGF2α either IM in the neck muscle or in IRF as part of a 7-Day CO-Synch + CIDR synchronization protocol. In this trial, the researchers measured pregnancy rates at 52.6% for cows injected in the neck and 57.2% for cows injected in the IRF.
The researchers concluded that:
Administration of PGF2a in the ischiorectal fossa did not alter time to luteolysis compared to intramuscular administration.
Administration of PGF2a in the IRF can be utilized in synchronization protocols.
The ischiorectal fossa can be considered a viable alternative injection site for PGF2a that meets BQA standards.
For years, the industry has recognized that breeding cattle offer their own sets of challenges and opportunities for beef quality assurance. Initially though, the BQA program correctly focused on steers and heifers moving through the beef-production cycle. Meat scientist Gary Smith, PhD, in his introduction to the most recent (2016) Market Cow and Bull National Beef Quality Audit, wrote: "When we started this journey of beef quality discovery for market cows and bulls in 1994, there was no set of instructions and few research guidelines. The focus on cows and bulls had historically been on production of milk and baby animals, not beef production."
Producers and scientists realized though, that beef and dairy cows, largely due to their longer life spans, faced multiple risks for quality defects, including more lifetime injections compared with feeder cattle. As use of estrus synchronization and artificial insemination becomes more common in beef cows as well as heifers, an opportunity to move injections from intramuscular to SQ in a non-edible tissue could help us to continue moving forward in beef quality assurance.
See the research report from Animal Reproduction Science