McDonald's Revamps Build-Your-Own Burger Program to Draw Diners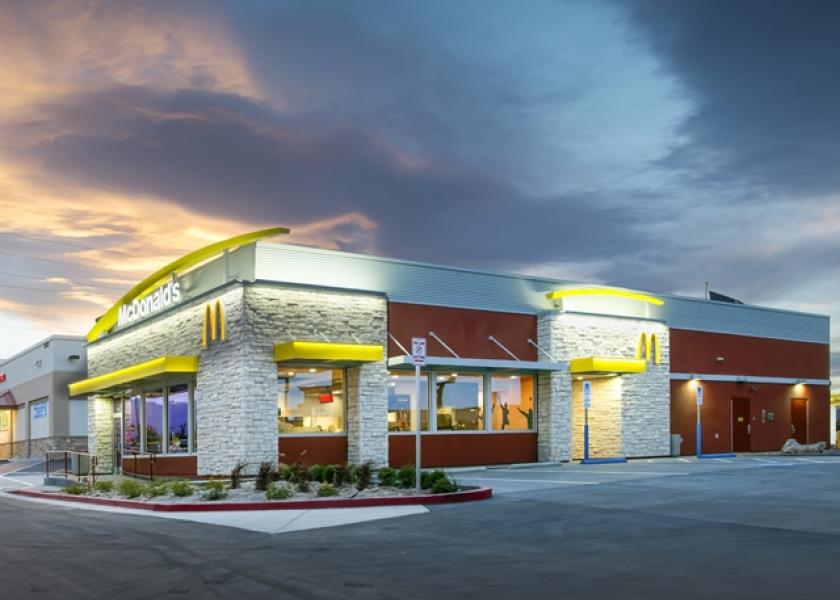 McDonald's Corp., seeking to snap a sales slump by letting diners customize meals, is renaming its build-your-own burger program and replacing two unpopular flavors.
The program's name was changed to Chef Crafted from TasteCrafted, Lisa McComb, a company spokeswoman, said in an e-mail. New flavors include maple bacon dijon and buffalo bacon, while hot jalapeno and deluxe were removed.
"The original name 'TasteCrafted' did not resonate with consumers," she said. "We decided to celebrate our chefs who have created these recipes and highlight the culinary expertise of our in-house and supplier chefs."
The world's biggest restaurant chain is struggling to compete with newer restaurants offering healthier fare and customizable meals. Chef Crafted is McDonald's third attempt to figure out a create-your-own sandwich program. The chain also is trying Create Your Taste, which allows customers to choose toppings via large touch-screen kiosks. Chef Crafted is being tested in about 200 restaurants, with more to come later this year. A few restaurants are still testing the TasteCrafted program, McComb said, without giving a specific figure.
TasteCrafted sounded too mechanical, said Joel Cohen, owner of Cohen Restaurant Marketing Group in Raleigh, North Carolina.
'No Emotion'
"There was no emotion to it, no feelings like it came from a human," he said.
McDonald's Chief Executive Officer Steve Easterbrook has tried advertising the chain's upgraded foods, like Quarter Pounders made with more than a quarter pound of meat and Artisan Grilled Chicken sandwiches seasoned with garlic, lemon and parsley. Still, U.S. same-store sales are falling. They declined 2 percent in the company's most recent quarter as new items and promotions didn't attract more customers.
The new Chef Crafted bacon dijon sandwiches are topped with maple bacon, grilled onions, honey dijon sauce, white cheddar and lettuce. The buffalo bacon variety includes blue cheese sauce and crumbles, buffalo sauce, smoked bacon, tomato and lettuce.
The Chef Crafted name may not work, either, Cohen said. It's believable in casual and fine-dining restaurants but not for fast food, he said.
"It's just another attempt for McDonald's to upgrade itself," he said. "They've gotten away from what's made them famous."