Feral Swine in the U.S.: An Update on Disease Surveillance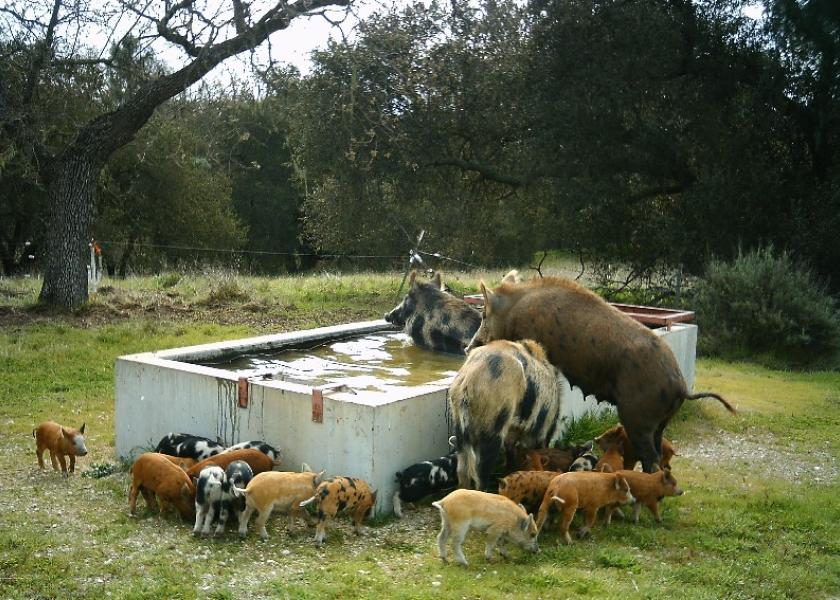 In 2020 alone, USDA estimates there are 6 million feral swine in the U.S. creating issues for traditional livestock production, natural resources and other species. 
"Right now, it's Germany getting all of the headlines, but we are keeping our attention on doing what's needed to protect the U.S. pork industry," Dave Pyburn, chief veterinarian with the National Pork Board, said in the Pork Checkoff Foreign Animal Disease Preparation Bulletin. "We know feral swine pose a threat to our domestic herd in several ways, and we are committed to working with our government and industry partners to bolster surveillance and testing of the feral herd."
To address these ongoing issues, including domestic and foreign disease surveillance priorities of feral swine, USDA convened a technical working group consisting of swine industry representatives, state and federal animal health officials, university and wildlife experts. These experts included  Paul Sundberg, executive director of the Swine Health Information Center; Harry Snelson, American Association of Swine Veterinarians; Dave Pyburn and Patrick Webb, National Pork Board; Liz Wagstrom, National Pork Producers Council; and Bobby Acord, a consultant with the National Pork Producers Council.
The published review and recommendations report was a collaborative effort between USDA and the other groups for the purpose of addressing the feral swine threat to domestic swine health, the Swine Health Information Center shared in its latest newsletter.
In an article published in the Journal of Animal Science (2020, Vol. 98, No. 8, 1-3), "Perspectives on the past, present, and future of feral swine disease surveillance in the United States," progress in management of feral swine is detailed.
"The rapid global spread of ASF (African swine fever) virus in the last 1-2 years in both domestic and wild swine has highlighted the need for vigilant surveillance and demonstrated the devastating impact of a foreign animal disease due to mortality, production losses, and restrictions to international trade," the authors wrote in the report.
The National Feral Swine Damage Management Program (NFSP) was created in 2014 with the mission of managing feral swine disease damage. Per the published report, about 3,000 samples from feral swine are tested each year for antibodies against classical swine fever (CSF), swine brucellosis (SB), and pseudorabies (PRV). A targeted surveillance program prioritizes counties based on existing feral swine populations, domestic pork production, landfills and other disease-driven factors, SHIC noted in its newsletter.
USDA Animal Plant Health Inspection Service (APHIS) established eight priorities for NFSP in 2018. They include:
Serologic (antibody) surveillance for foreign animal diseases (FAD)
Need for highly specific serologic tests for ASF for surveillance activities
Routine surveillance for SB and PRV should not negatively impact feral pig population control
For meaningful data, targeted, risk-based surveillance is appropriate
Flexibility for pilot, targeted surveillance of diseases is necessary
NFSP would benefit from additional disease expertise
For foot-and-mouth disease surveillance, syndromic work is preferred
Partnership among industry stakeholders for dealing with feral swine disease outbreaks is essential
Progress on each of these priorities is included in the report which also includes 2020 direction and priorities for NFSP. An updated framework for surveillance was also designed, SHIC noted. Further details on 2020 direction are included in the full report.

More from Farm Journal's PORK:
Monster-Sized Wild Pigs are on the Rise in Canada
Can You Really Trap Feral Pigs with Your Cell Phone?
Feral Swine: USDA Monitors World's Worst Invasive Alien Species
How Colorado Eliminated Feral Hogs
Feral Hog Stomachs Tell Story of Destruction
Montana Puts Plan in Place to Keep Canadian Feral Hogs Out