Cash Fed Cattle Steady To Softer, Feeders Uneven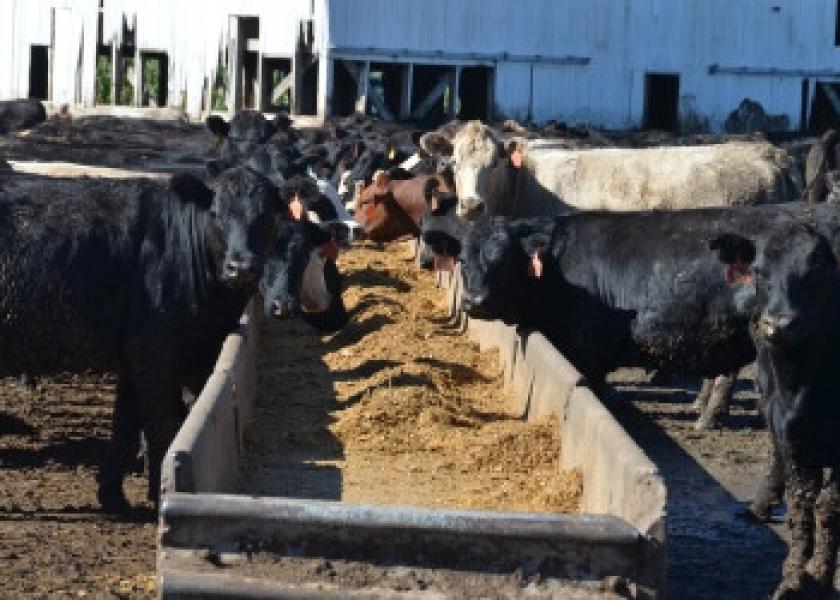 Cattle feeders are headed toward a holiday week facing a familiar problem – minimal leverage in a market that keeps rewarding packers and processors. The Choice beef cutout price has rallied nearly $30 in November while cash fed cattle prices have gained just $5. As a result, packer margins have increased while feeding margins struggle to remain above water.
Cash cattle traded in the South at $110, steady with last week. Cattle in the North traded mostly at $110 live and $172 dressed. Some cattle traded Friday at $107 in Nebraska, and some in Iowa-Minnesota on Friday at $105 to $108.
Rumors circulated Thursday about packing plant shutdowns due to COVID-19, but those proved false. Still, CME cattle futures were lower on Thursday. The contracts rebounded on Friday from earlier weakness to close mixed to mostly higher. February cattle rose 12.5 cents on Friday to $110.65 but down $1.575 for the week. January feeder cattle fell 95 cents to $134.60 and down $3.275 for the week.
USDA estimated this week's kill was 665,000 head, up 12,000 head from last week and 3,000 head below a year ago. The total year to date was 28.72 million head, 3.6% below last year. There may be some slowdowns from the pandemic, but packers have put in place safety gear and procedures to minimize major reductions.
Choice boxed beef closed Friday at $238.35 per cwt., up $12.37 from the previous Friday. Select closed at $214.98 per cwt., up $5.52 from the previous week.
USDA's monthly cattle on feed report found 12.0 million head n feedlots with capacity of 1,000 or more head on Nov. 1, or 1% more than last year. It was the highest November 1 inventory since the series began in 1996.
Placements in feedlots during October totaled 2.19 million head, 11% below 2019. Net placements were 2.13 million head.
Marketings of fed cattle during October totaled 1.87 million head, slightly below 2019. Other disappearance totaled 63,000 head during October, 7% above 2019.
Steers and heifers sold at auction unevenly, according to AMS reporters. "Early week sales of calves and yearling were steady to $3 higher, while those later in the week were steady to $4 lower. Local auctions see a wide variation of type and kind coming to town this time of year and runs the gamut from thinner, harder yearling type to fleshy, bawling calves on their first trip off the cow-calf producers farm or ranch," AMS said. Demand for the week was moderate to good.