Cash Cattle Higher, Wholesale Beef Lower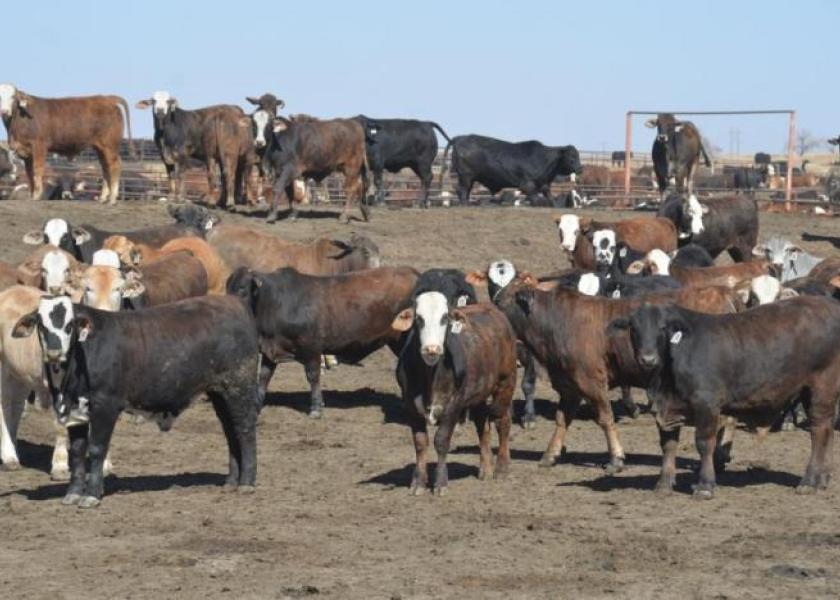 Cash cattle prices posted gains in all regions this week. Trade in the North was $110 to $115 live and $180 to $190 dressed, $15 to $30 higher. Trade in the South was at $110 to $120 per cwt., $5 to $15 higher.
Cattle futures saw choppy trade to end the week, but overall June Live cattle finished the week $2.35 higher. August feeder cattle dropped nearly $6 for the week.
Harvest numbers continue to improve as more plants ramp up following COVID-19 outbreaks. USDA estimates this week's slaughter will total 499,000 head, a 47,000-head (10.4%) improvement from last week, and 74,000 more than two weeks ago, but still 163,000 head (24.6%) lower than last year.
Improving slaughter totals means more beef in the pipeline and the first decline in wholesale beef prices in weeks. Choice boxed beef closed Friday at $436.80, a decline of $24.08 per cwt. for the week. (The top for Choice boxed beef was posted on Wednesday at $478.74, so the drop from Wednesday to Friday was $41.94 or 9%.) Select closed Friday at $424.12, down $24.87 from last week. The Choice-Select spread was $12.68. Expect the correction in wholesale beef prices to accelerate as harvest continues to rebound.
Feeders steers and heifers sold at auction $1 to $5 higher this week. Agricultural Marketing Service reporters called demand moderate to good, with "the best demand by far remains on those lightweight calves suitable for backgrounding." AMS reporters said seller interest improved some this week.
"Auction receipts were heavy again in the wheat and rye grazing areas in the Southern Plains with the two Oklahoma City area auctions reporting more than 23,000 on hand while Winter Livestock in Pratt, KS reported more than 5,500 head on offer."
Nationwide auction receipts totaled 171,000 head, 11,000 lower that last week. The same week a year ago auction receipts totaled 148,900 head.