What's the Ideal Plant Population for Corn Silage?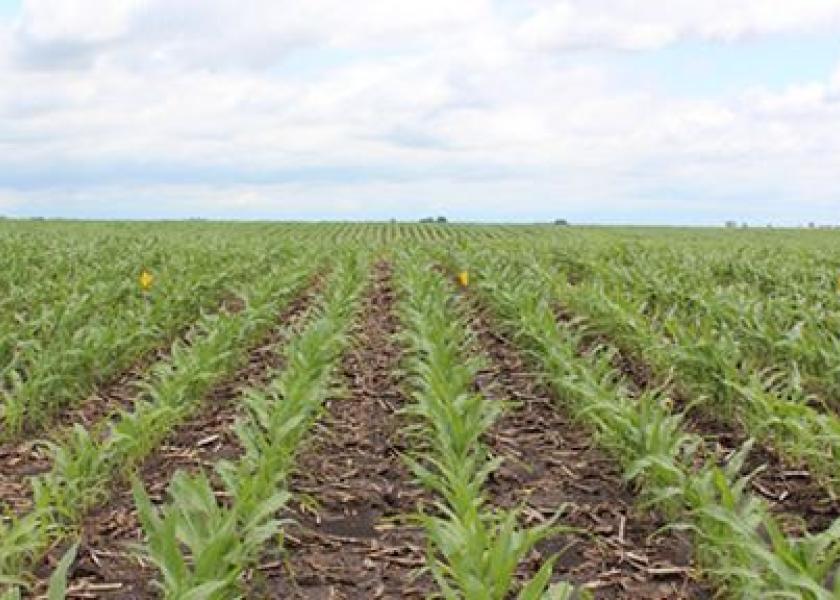 Trying to hit the sweet spot with seeds per acre for your silage crop? The optimal planting rate for dual purpose corn silage is about 2,000 seeds per acre greater than the rate for corn for grain. An increase in seeds can result in more tonnage per acre at harvest. The increased rate is fairly standard across the country with one caveat for BMR hybrids. Producers who grow BMR hybrids may use a slightly lower seeding rate than for corn grain. 
"BMR hybrid growers are more focused on the nutrition component and making high quality silage, and they're less focused on tonnage," said Jeff Coulter, professor and Extension agronomist at University of Minnesota. "By having a lower population, they're getting better quality forage that's more digestible. They're more focused on milk per ton, whereas growers raising dual-purpose hybrids are more focused on milk per acre."
The sweet spot for milk per acre is missed if the planting rate is higher than 2,000 more seeds per acre. The tonnage will stay about the same or slightly increase, but milk quality goes down. The decline in silage quality or milk per ton is greater than the incremental increase in tonnage, thus the total milk per acre is less, according to Coulter.
Agronomic management of corn silage
"Interestingly, even with the bump in seeds per acre, the suggested nutrient application rates from the University of Minnesota and other universities typically don't differ between corn silage and corn for grain," he said. "However, we do know that if you're removing all of the above ground material from the field rather than just the grain, it will deplete soil potassium and phosphorous levels more quickly than if one just removed the grain. Therefore, it's important to monitor soil test levels and adjust application rates accordingly."
Monitoring potassium is especially important because stalks contain a high amount of potassium relative to other nutrients. Regarding nitrogen, it's well-established that optimum nitrogen rates don't differ significantly between corn silage and corn for grain.
Soil type can have an impact
For both corn grain and corn silage hybrids, the optimum planting rate varies by soil type and soil productivity. Optimal planting rates for a field can range by about 3,000 to 4,000 seeds per acre. 
"For corn grain, the optimal planting rates in the field could range from 33,000 to 36,000 seeds per acre or more, and for dual-purpose corn silage hybrids, they could range from 34,000 to 38,000 seeds per acre or more," Coulter said. "Higher yielding parts of fields could be planted with higher planting rates."
Fields that are fairly uniform will not have a significant variance in optimal planting rate. However, fields more variable in elevation, soil type, drainage and/or organic matter can be yield mapped to fine-tune the best seeding rate.
"Be careful when working through the process the first time because too low of a population could reduce yield substantially if there are above-average growing conditions," he said. "It's about balancing the competition among plants. When you're below that optimum rate, you don't have enough plants take advantage of the available water, nutrients and sunlight. One way to assess performance is to look at how big the ears are. If kernel loss at the tip of ears is about three-quarters of an inch, that's an indication the population was about right. Very large ears with kernels filled out to the end are an indication that the population was too low." 
Row width offers yield boost 
There's increased interest in narrow-row and twin-row corn among producers. Both options can support a little higher population than normal and have potential to provide additional yield increase, according to Coulter. 
"The yield increase with narrow rows is generally inconsistent and small. At a given plant population, plants in narrow rows are spaced out more uniformly over an acre, resulting in less plant-to-plant competition," he noted. "Better spacing allows for greater water and nutrient uptake per plant. Therefore, with narrow rows, it's possible to increase population slightly compared to wide rows and get a little higher yield."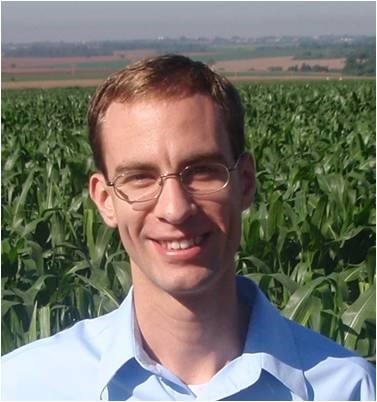 To read more articles like this one:
Increasing Plant Density to Increase Dry Matter in Corn Silage
A Corn Planting Primer
Corn Silage: How Late Can I Plant Corn?
Drovers
Four Strategies to Plan your Silage Season
Crop Selection Planning for the Next Silage Season
Crop Nutrient Needs for Alfalfa and Corn Silage
Sponsored by Lallemand Animal Nutrition