Koch Lists 10,000-Acre Flint Hills Ranch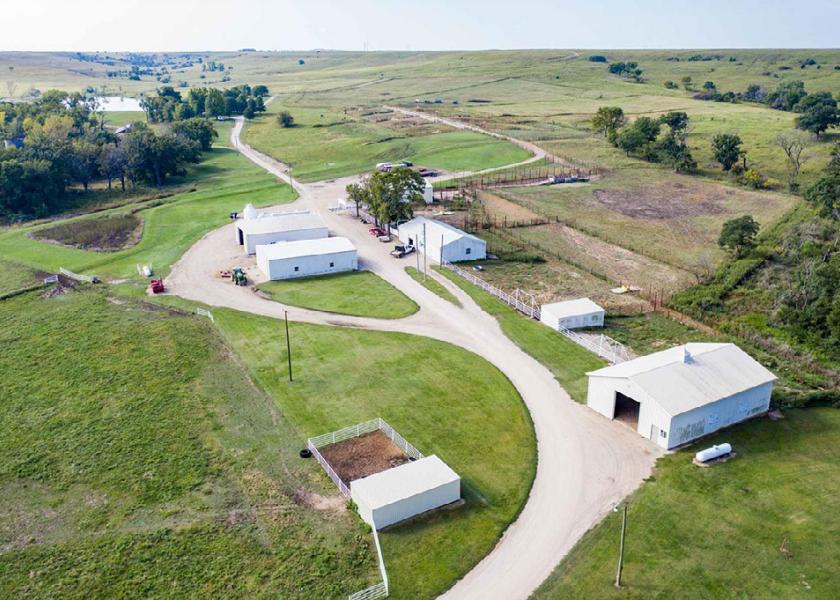 The 10,793-acre Spring Creek Ranch in the Flint Hills of eastern Kansas has been listed by the Koch family. Part of Matador Cattle Co., the Spring Creek Ranch has remained a working cattle ranch since the family ownership back to 1941. The ranch is listed at $23.2 million, or $2,150 per acre.
The ranch is divided into a total of more than 17 large pastures, plus numerous traps and hay meadows and over 350 acres of cropland. For many years the ranch was operated with a commercial cow herd and stockers. Around 2012 the ranch became the primary bull seedstock operation for all Matador Cattle Company operations. In recent years the cow herd was reduced to around 200 head with about 3,000 head of customer summer stockers.
Hall & Hall calls the exterior and interior fencing is generally in good condition. The headquarters is well laid out with five large metal buildings (used for equipment storage, mineral storage, and covered processing areas), large scales, and excellent pipe alleyways and pens. Just south of the headquarters is Cabin Lake with a beautiful stone cabin sitting on its north bank.
Stewardship has always been a focus of the owner since purchasing the land in 1941. The owners have consistently run their cattle operations within the limits of one of nature's most prolific ecosystems, never over-grazing the land and giving much attention to care and upkeep.
This ranch is improved and in condition to run a thriving cattle business. At the same time, it is a beautiful setting with outstanding recreational components matched by few other places. Great hunting, great scenery, and over 47 lakes/ponds, including a 70-acre watershed lake.