Missouri Prime Beef Packers Set To Open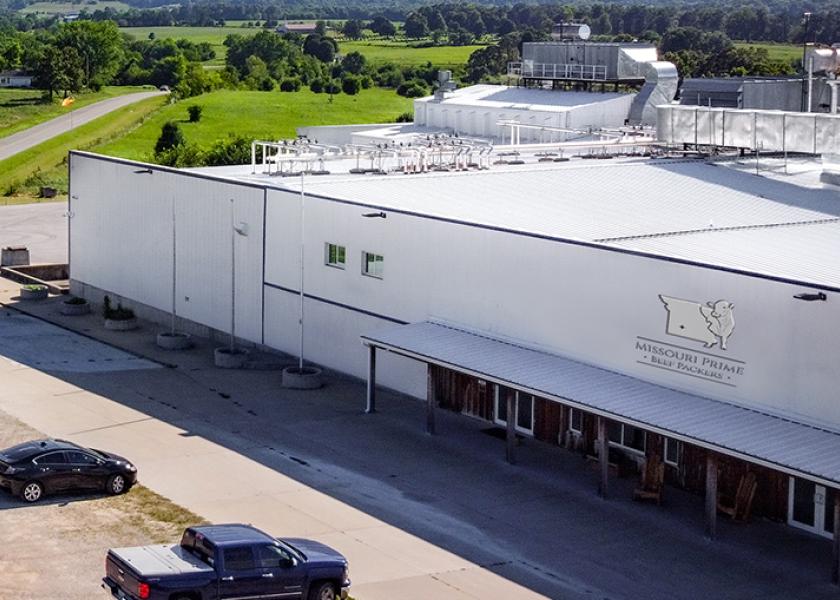 A 500-head per day beef packing plant is set to open in Missouri later this month. Missouri Prime Beef Packers has nearly completed extensive upgrades and modifications to a 100,000-square foot facility in Pleasant Hope, MO, and has begun hiring employees.
Pleasant Hope is located about 20 miles north of Springfield, in southwest Missouri.
In a press release, the company said it will be led by Nick Paschkov, COO, who brings 41 years of experience in beef processing to the job.
"The ownership has shown their commitment to the longevity and success of this plant by empowering us to use our experience to design a state-of-the-art beef processing plant that will be a model for future facilities," Paschkov said. "This company emphasizes food and employee safety and product quality over volume production, and our design accounts for that."
Co-owner Dereck Thompson said, "We have found experts in their respective fields to fill key positions at the plant. We would put our team against any in the country."
The plant – formerly operated as a pork processing facility – will custom process cattle for a variety of niche programs that emphasize a connection between the consumer and the producer.
"People want to know where their food comes from, and this smaller plant will provide branded beef programs an opportunity to increase their market share," said co-owner Stacy Davies.
Director of Operations, Mike Schmeling, describes the Pleasant Hope facility as the ideal size of a processing plant for producing a quality beef product.
"We are not a big plant that is solely focused on the number of head processed per hour," Schmeling said. "We are flexible. We can respond to market changes, consumer demands, or other unexpected factors like COVID-19 as well as, if not better than, anyone in the industry."
For those interested in supplying cattle, buying product or seeking employment, visit www.missouriprimebeef.com or call 417-462-6727,