R-CALF Offers 'Corrective Actions' For Cattle Markets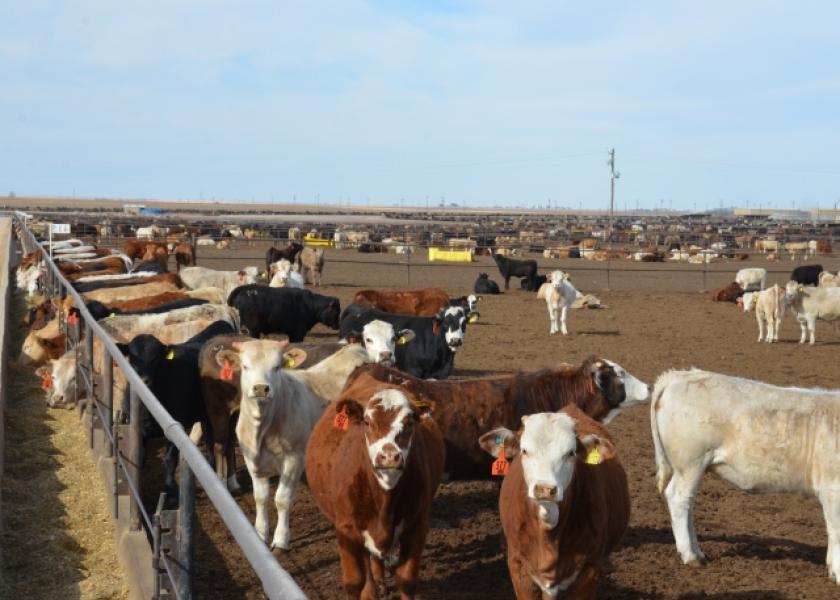 Seeking to actively engage with cattle producers and underscore what it calls "the unprecedented disconnect between live cattle prices and wholesale and retail beef prices," R-CALF USA held a Facebook Live meeting Monday evening (April 6, 2020).
Bill Bullard, R-CALF CEO, told the roughly 1,000 viewers on Facebook Live his group seeks "genuine solutions to fix the broken (cattle) marketplace." 
On March 18, R-CALF sent a letter to President Trump asking him to work with Congress to pass reforms the group believes will help give cattlemen a "competitive price" for their cattle.   
Bill Bullard 
In his address on Facebook Live, Bullard said thousands of cattle producers have left the business the past two decades in an environment that provides non-competitive prices for family ranchers.
Specifically, Bullard was critical of the evolving manner in which packers procure cattle. In the early 2000s, he said, cattle procured on a negotiated cash basis was shrinking from "well over half the cattle" sold. By 2010 that number had declined to "less than 40%," and in today's market negotiated cash sales represent "less than 25%" of the trade.
"Since 2015 the value of cattle has been disconnected from the value of beef," Bullard said. "For the past three years consumer beef prices have been trending upward and cattle prices have been trending downward."
R-CALF offers four specific corrective actions, Bullard said.
"First we must dust off Senate Bill 786 and immediately begin forcing packers to purchase the majority of their cattle needs in the competitive marketplace."
Second he called for Congress to "fully restore mandatory country-of-origin labeling for all beef sold in America."
Third, Bullard wants Senate Bill 27 to be implemented, which would "prevent packers from owning or controlling their cattle input needs for more than seven days before slaughter."
Finally, Bullard said his group seeks the implementation of Senate Bill 1017, which would "prevent the packers from procuring cattle without having to negotiate a price."
Those four corrective actions would "restore balance to our dysfunctional cattle market" and give America's cattle producers the "opportunity to earn a competitive income from a competitive marketplace."
Related stories:
Beef Market Impacts From COVID-19 Vary Widely