Striking a Balance with Cover Crops and Grazing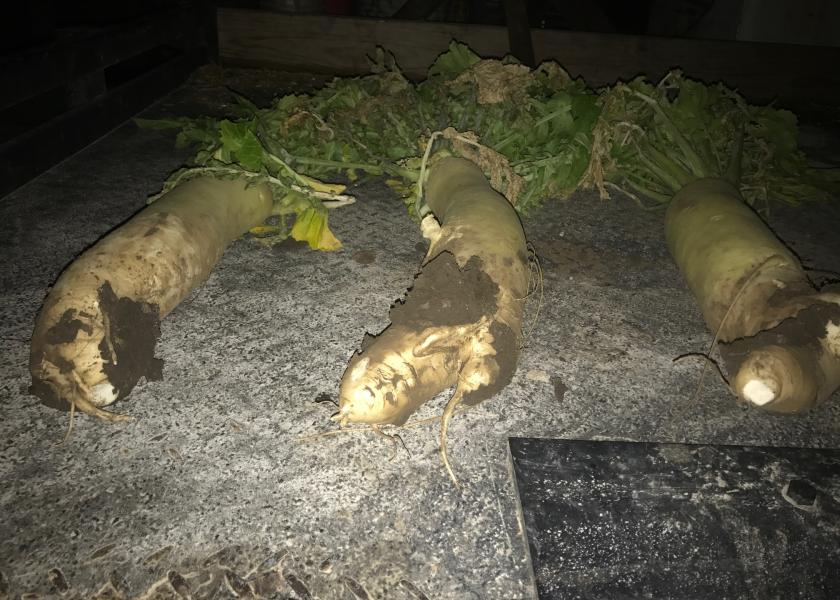 On his west-central Missouri farm, Kyle Grumke and his father Ross employ cover crops on every one of their 550 owned acres. It's a practice Ross scoffed at in the beginning but five years in he sees the pay-off in better soil health and an additional feed source for the family's cattle.
Caught somewhere in the middle of conventional and organic farming, the family started using no-till 10 years ago. They plant an eight-species mix of cover crops after wheat and cereal rye following corn and soybeans. Kyle says the benefits he sees more than pay for the $25-or-so investment on each acre.
"Livestock is where we really net back the cost," he says. "In addition, if we can keep nutrients out of watersheds and in our soil and prevent algal blooms that keeps the government from telling me to what to do."
For example, last year he grazed 38 cattle on a 17 acre patch during mid-summer when quality hay is scarcer. Kyle said the average cost per day was 80 cents per head, about the same as that of hay, but the forage quality on his cover crop acres far exceeded available hay quality.
"If you're going to graze covers, strip graze them," Kyle adds. "Cows eat the 'ice cream' first and leave the 'vegetables' until the end, resulting in uneven feeding across the field."
When picking cover crop blends to feed out you want to make sure you find something with high energy, adequate protein and mineral rich. In addition look for palatability and diversity, according to Audrey Stever, with the Missouri Soil and Water Conservation Department. She notes the following:
Energy values in cover crops for grazing:

Annuals provide more than perennials
Legumes more than grasses
Warm and cool season grasses show no statistical difference

Protein content of cover crops for grazing:

Annuals have more than perennials
Legumes more than grasses
Cool season grasses have more than warm season grasses
"Grazing is most effective when plants are 6" to 15" and you shouldn't graze cover shorter than 4"," she adds.
Be realistic if you try cover crops, Kyle notes. It's a lot of trial and error and Mother Nature will try to throw curve balls—be prepared to react and adapt quickly.
"The No. 1 failure I've seen is when producers are interested in cover crops and just jump in without knowing what they want to accomplish," says Paul Jasa, University of Nebraska Extension engineer. Common goals are to build soil health, prevent erosion, provide weed control or add grazing opportunities on new acres.
Note, with livestock grazing there is much to consider. Grasses are desirable because they grow faster, but legumes provide more nutrients. Also consider water and nutrient availability and what using cover crops mean for your cash crop. All in all, do your research before establishing and grazing cover crops.
"University of Missouri research says, and I've seen it on my farm, cows on cover crop fields when used responsibly won't hurt yield," Kyle says. It's a practice he plans to continue to use, and expand on his farm.