Select Bulls for the future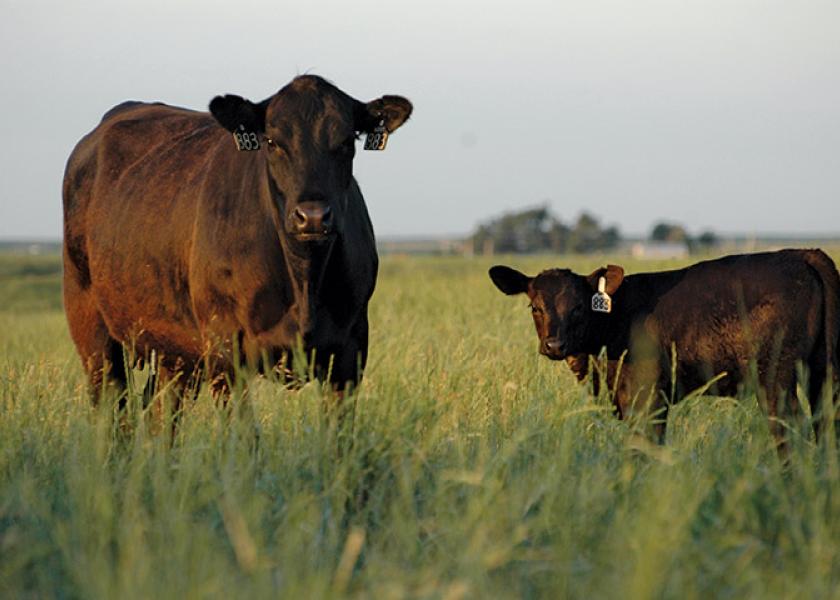 The right bull will have a lasting impact
"I've never paid this much for a bull before!" That's a reaction Robert Williams hears often from commercial bull buyers during his travels as director of breed improvement and international marketing for the American International Charolais Association based in Kansas City, Mo.

Record-high cattle prices this winter are translating into a red-hot market for bulls this spring. Most bull sales are capturing averages of $5,000 per bull or more, and industry leaders say you should be prepared to pay for the quality you want.

"Producers need to adjust their valuation of bulls accordingly," Williams says. "If you're only going to spend what you spent last year, you're going to get a lower-quality bull, and that will damage your herd in the future because bull selection is the primary driver of genetic improvement."

Worth the investment. Indeed, the rule of thumb for bull buying says that a bull is worth five weaned calves. That would put this year's average bulls in the $5,000 to $6,000 range, and higher if you want better ones. The price you pay, however, should be one of the last criteria you use in selection.

"Producers must first understand their cowherd—its strengths and weaknesses," explains Bob Hough, the former executive director of the American Red Angus Association. "Producers must select bulls that complement their herds."

Toward that end, Hough also emphasized that producers should be prepared to pay more for bulls this spring to improve quality and profitability.

"The bull you buy is going to represent 50% of the genetics of your replacement females, and therefore 50% of your future herd," he says. "Buying a cheap bull will lower the quality of the calves you have to sell this fall and lower the quality of your future cowherd."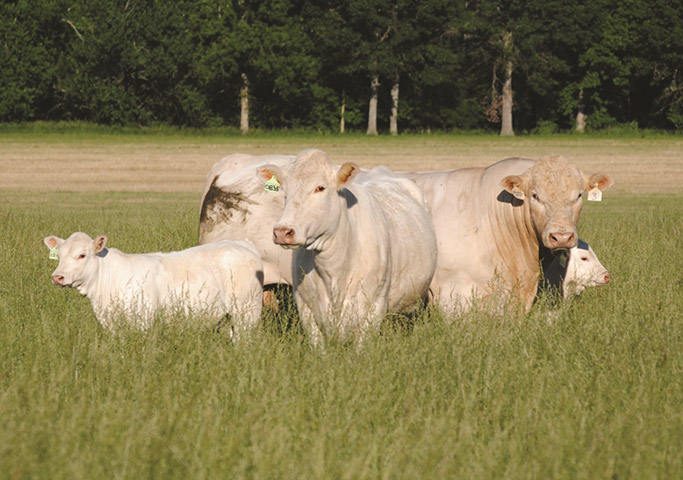 Before you select a bull this spring, evaluate how you market your calves now and how you plan to do so in the future. Consider replacement stock plans and any additional upcoming needs.
---
Better genetic offerings. Prices might be higher this spring, but producers should also recognize that the quality of seedstock has improved dramatically in recent years.

"Seedstock producers are offering the best bulls ever with the use of technology, EPDs and DNA tests," says Dan Moser, an associate professor and beef cattle genetics specialist at Kansas State University. "That information allows commercial producers to make more genetic progress using the same technology."

When preparing to buy a bull, Moser recommends that you evaluate how you market your calves now, plus how you will do so in the next few years. That will help you identify your goals for genetic improvement and what qualities you need in a bull.

Specifically, Moser says producers who have retained a large number of heifers might view calving ease as a top priority in their next herd sire, which would be a different approach than those producers who plan to use their bull on mature cows.

Hough and Moser agree that producers need to prioritize the traits they want in a bull to match their revenue stream.

"If they are primarily selling calves at weaning, the traits to prioritize might be different than someone who retains ownership of their calves through the feedlot phase and markets their cattle on a grid directly to the packer," Moser says.

Build for the future. Beyond the considerations for how you market your calves, producers must also consider their ranch's environment. Forage availability could dictate the size of your mature cows and other maternal qualities, and you should consider how the daughters of your current herd sire might function in that environment.

"Depending on how limited your forages might be and your grazing season, cow size and milk level are two big things to consider," Moser says. "As we've increased mature size and harvest weights in beef cattle, as well as milk production in almost every breed, we've also increased feed requirements. We need to ask ourselves, 'Are we at the right level for our production environment?' "

Breed associations offer data and tools to help producers make genetic selections. EPDs have been called the strongest tool for accurate selections, but some cattlemen are not well-educated on how to use them, and some production questions can be difficult to answer.

Your seedstock supplier, however, should offer guidance about data available on bulls—such as EPDs and dollar values—that accurately identify a bull's genetic strengths. Seedstock producers should know how to best utilize the EPDs for their breed and the breed averages, as well as any profit indexes available. The EPDs and profit indexes provide information on how the bull's progeny will perform and offer a greater herd improvement outlook.

Leachman Cattle of Colorado is one seedstock supplier that encourages commercial cattlemen to utilize dollar indexes that help weigh various traits from an economic standpoint when selecting bulls.

"Dollar indexes turn EPDs into monetary values to literally tell you which bull will make the most money," explains Lee Leachman. "We developed the dollar profit index to identify the bull that's going to impact your herd in the most positive way from a dollar standpoint."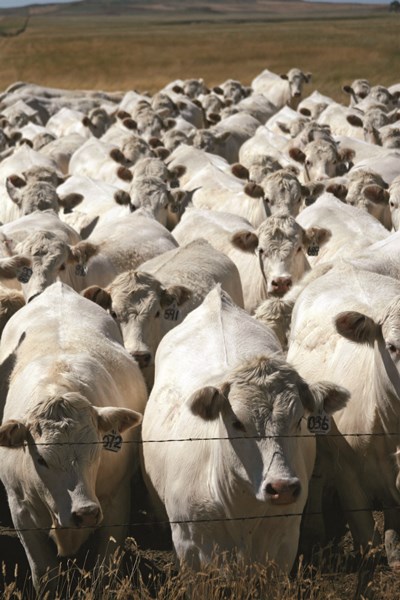 If a bull is used in your herd for four years and his daughters are retained, his impact will easily extend into the next decade.
---
Long-term impact. While the available selection tools are much improved today over just a few years ago, Moser says producers must remem­ber that genetic change is permanent change.

"Among management decisions, genetic selection differs from others in that the effects are permanent, not temporary," Moser explains. "Feeding a supplement to meet nutritional
requirements is beneficial as long as the feeding continues, and health protocols, while important, must be maintained year after year.

"However, once a genetic change occurs, that change will remain until additional new gene­tics enter the herd," Moser says. "Whether selecting for growth, carcass traits or maternal performance, those traits, once established in the herd, are automatically passed on to the next generation."

Similarly, he adds that producers must remember that sire selection has a long-term impact.

"Regardless of whether a selected sire has a favorable or unfavorable effect on the herd, if his daughters enter the cowherd, his effects will remain for a considerable period of time," he says. "Assuming a sire is used for four years and his daughters are retained, his impact will easily extend into the next decade. While each generation dilutes his contribution, his granddaughters and great-granddaughters may remain in the herd a quarter-century after the last sired calves. For this reason, purchases of bulls and semen should be viewed as a long-term investment into the efficiency and adaptability of the beef production enterprise."
What it means to me
Record-high market prices mean bull sale prices are significantly higher this spring. Adjust your valuations accordingly.
Selecting a bull begins with evaluating your cowherd. Know the strengths and weaknesses of your herd, as well as your marketing end mark.
A bull represents 50% of the genetics of your replacement females, and therefore 50% of your future herd's genetics.
A seedstock supplier should be able to offer guidance regarding data available on bulls for sale.
Sire selection has a long-term influence. A sire used for four years and his heifers retained will impact your herd into the next decade.

To contact Greg Henderson, email ghenderson@farmjournal.com.