Nevada's Historic 25 Ranch For Sale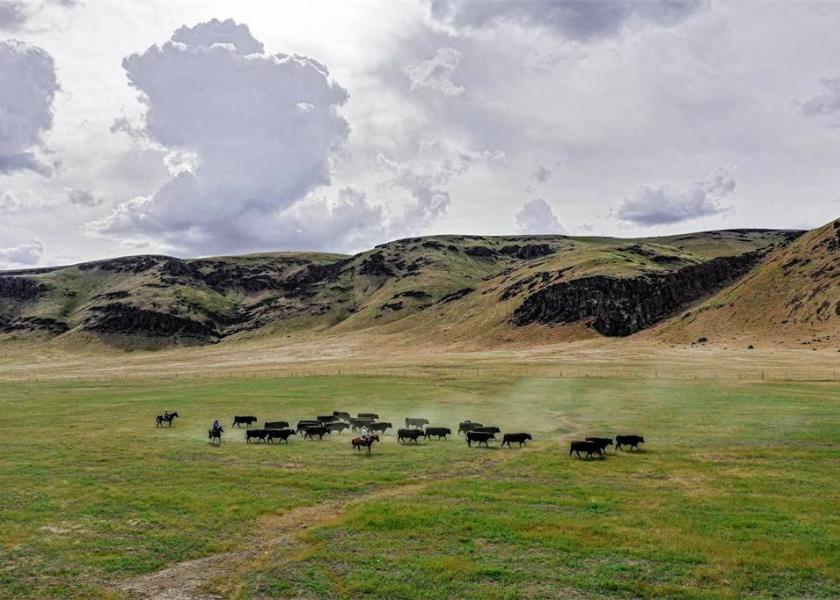 The historic 25 Ranch, near Battle Mountain, in northern Nevada, is for sale. The ranch, which includes approximately 126,000 deeded acres and 475,000 privately leased and BLM allotment grazing acres, spans parts of four counties and nearly 1,000 square miles. For comparison, the state of Rhode Island encompasses about 1,200 square miles.
The ranch is listed for $30.525 million by Asher Watkins, Sierra Sothebys Realty.
The beginnings of the 25 Ranch were established and settled in the 1870s, originally by Russell Land and Cattle Co., and W.T. Jenkins. In the 1940s, the W.T. Jenkins Co., merged all of the holdings into the current 25 Ranch.
Horses on the 25 Ranch
W.T. Jenkins migrated to Nevada from Wales in the early 1870s seeking his fortune mining for gold and silver. Those dreams evolved into the sheep business, which led him into a famous fatal gunfight with a cattleman named Joe Dean, which Jenkins won. Subsequently, Jenkins began raising both cattle and sheep.
Jenkins daughter, Louise Marvel, took over the ranch in 1918 at the age of 18 and grew it into one of the largest ranching operations in Nevada. She was named Nevada's Cattlemen of the Year in 1962. At its peak, the 25 Ranch had 33,000 sheep and up to 10,000 head of cattle.
The ranch sold from the Jenkins family in 1964, and again in 1989 to the current owner. The property has been improved over the years with a main residence, numerous dwellings, corrals, barns, shops, and support buildings.
According to the listing agent, the 25 Ranch has a year-round carrying capacity for 6,500 cows. The vested and decreed water rights date back to the 1870s.
Related stories:
California's Iconic N3 Ranch For Sale
Terry Bradshaw Lists His Oklahoma Horse Ranch