The 50,500-acre N3 Ranch is one hour from San Francisco. ( N3 )
For the first time in 85 years, California's N3 Ranch is for sale. At 50,500 acres, the N3 represents the largest land offering in California, and the ranch is spread across parts of four counties.
Asking price? $72 million. Todd Renfrew, broker and principal owner of Vacaville-based California Outdoor properties, says, "The family wants to sell it whole and keep it together."
The ranch's principal owners, members of the Vickers / Naftzger family, which has owned and operated the property for 85 years, are hopeful the next owners do not decide to develop the land. 
The land, just an hour's drive from San Jose and San Francisco, is extremely valuable. The 80 square miles include diverse terrains, flora, fauna, and important watersheds and creeks and 200 miles of private roads. Elevation at the ranch ranges from 750 feet to 4,089 feet.
The N3 can accommodate 650 cow/calf pairs year-round, 1500 cow/calf pairs seasonally or 3,200 stockers seasonally. Included in the sale are a 4 bedroom main residence, a one bedroom annex, bunk house, horse barn, hay barn, two shops and four cabins for employee housing. There are also 14 hunting cabins located on the ranch.
To see the property yourself, watch this video: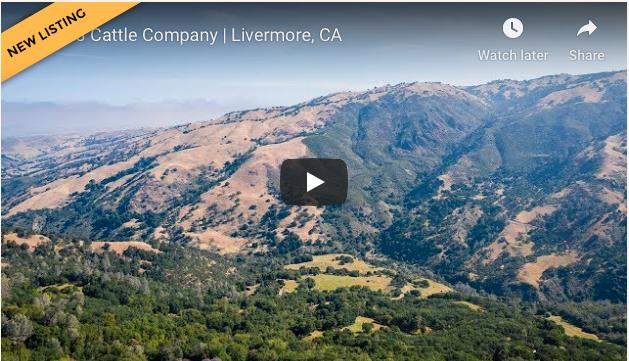 Related stories:
Santa Rosa Ranch, Largest Brangus/Ultrablack Ranch For Sale