How is the Pandemic Affecting Agriculture's Workforce?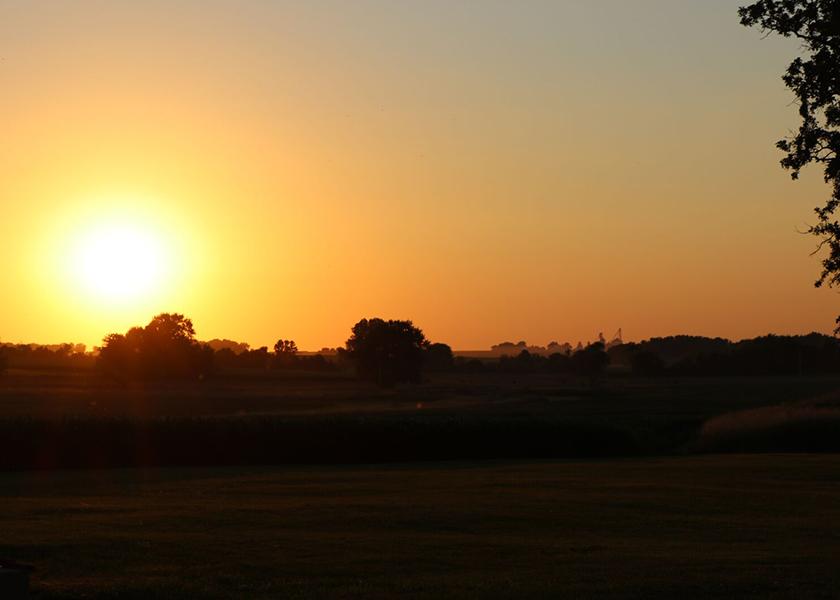 Confidence about the future of the workplace has declined less than one might expect, says a report from ADP Research Institute. Positivity persists despite the COVID-19 pandemic.
In fact, the study says optimism about the next five years of the workplace increased from 79% in January 2020 to 84% in May 2020 in the U.S. The most optimistic group are young people ages 18 to 24, ADP reports. 
Although one in five workers believe their job will not exist five years from today, most are upbeat about the flexibility of opportunities they will have in the figure, which ADP reports is virtually unchanged since before the crisis hit.
But how is the pandemic affecting the agricultural workforce?
Need for Farm Labor Remains Strong
According to Valerie Duttlinger, chief analytics officer at Summit SmartFarms, "Nearly all of the farms I am visiting with are not fully staffed and are actively trying to hire people. The unemployment is not impacting rural areas like it is the urban areas."
The pandemic hasn't slowed the seed sales job market down a bit, says Craig Spray, dealer manager for central and eastern regions at Beck's Hybrids. 
"Talented people in our industry are always in demand," Spray says. "You would have thought with all the uncertainty in the world, people would be paralyzed and not want to move into new career opportunities. But we found the opposite to be true."
For The Maschhoffs' pork business, the pandemic has created more fluctuation than normal when it comes to finding employees. 
"Our applicant pool for animal caregivers has fluctuated quite a bit throughout the COVID-19 pandemic. And, it has been different from region to region. Some weeks, our HR team reports an uptick in applications. Other weeks, we have very few applications," says Josh Flint, director of recruitment, retention and communication for The Maschhoffs. "When it comes to office roles (accounts payable, IT, etc.) we have seen an uptick in applications. This is primarily for job functions that are not necessarily swine-specific."
Flint notes that many of the people they have been interviewing have been laid off due to COVID.
Help People Feel Safe at Work
The ADP study says 44% of employers now have official flexible working policies in place, up from 24% pre-COVID-19. 
However, for most swine industry roles, working from home is not an option. But where it is, Flint says the pandemic has motivated their company to make adjustments. 
"We have worked very hard to accommodate our employees during this period of uncertainty. This has included increasing work-from-home capabilities and flexibility for those positions where this makes sense. It also includes bolstering our leave and communication policies to keep our employees safe," Flint says. 
During an employee feedback survey conducted in late summer 2020, Flint says employees were extremely appreciative of The Maschhoffs' response to COVID-19.
"Employees are concerned about their health but often more concerned about the health of family members that they may take it home to," Duttlinger says. "Companies need to do what they can to help people feel safe at work."
To help protect their employees when the pandemic first started, Beck's Hybrids worked with a skeleton crew at the main office and allowed many employees to work from home. However, most of their employees are back in the office now, Spray adds.
"I think as we look forward, we may see a shift in perhaps allowing more of those employees that used to come to the office every day work from home, as long as they can continue to be effective and manage their responsibilities at work," Spray says. 
Don't Lose Sight of Relationships
During this time, part of feeling safe at work is limiting interaction employees have with each other. Duttlinger notes this can create a sense of disconnection and suggests finding ways to increase communication in other ways to help counter the isolation.
"If you have reduced face-to-face meetings, then you need to increase communication in other ways," she says. "Video communication is a great alternative."
For example, Beck's Hybrids' leadership team has been taking a more active approach at putting out video content to just stay in front of their employees and dealers. They also had to cancel their December dealer meeting in Indianapolis and moved to virtual video presentations and award ceremonies. 
For an industry like agriculture, relationships and community building are critical to success.
"We want to really be careful that we don't misplace relationships during this time of uncertainty because the relationships piece of our businesses and relationships amongst employees is key," Spray says. "That's what builds your culture and helps maintain your culture."
It's always a good time to remind people about the important role they play in the industry, but now is more critical than ever before, Duttlinger adds. 
Spray says the added investment they've made in empowering employees during the pandemic has paid off.
"It's like a marriage or anything else, if you don't work on that relationship and make it a priority, eventually it's going to erode," he says. "You've got to continue to work on relationships."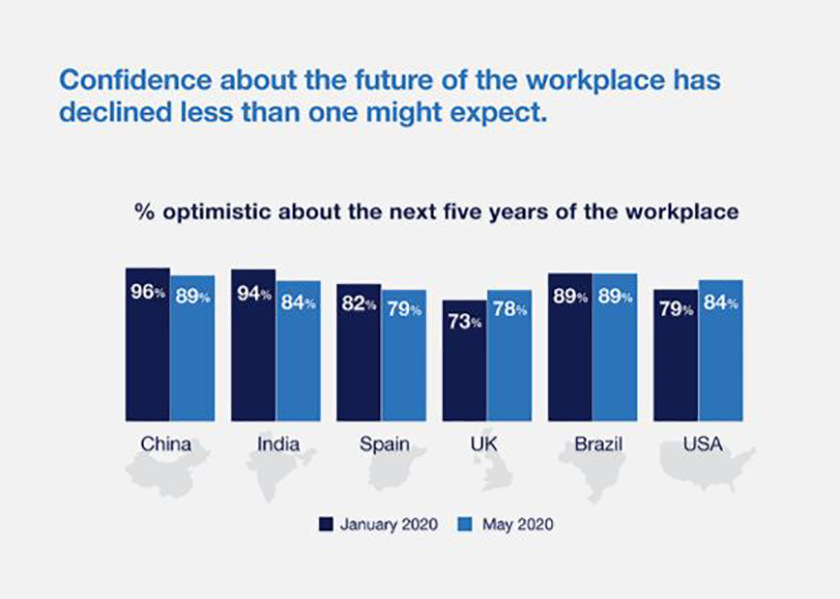 Source: ADP Research Institute
More from Farm Journal's PORK:
4 Ways to Achieve Top Performance on Your Farm