Derrell Peel: Green Grass and High Water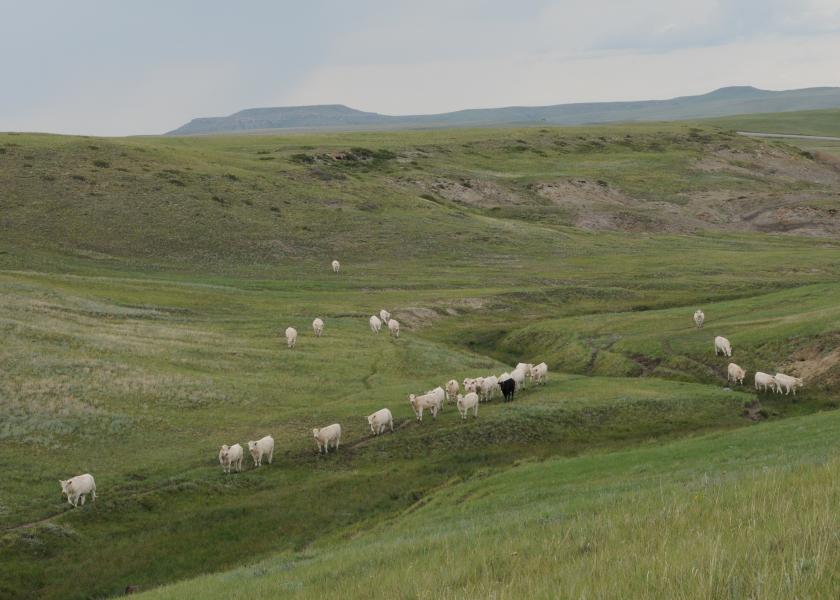 I have just made my periodic trek from Oklahoma to western Montana. The many miles (nearly 1600 miles!) provide an opportunity to see conditions across a wide swath of country.  There are no major drought conditions in the U.S. though emerging dry conditions are evident in the Pacific Northwest and the Southeast.  Most of the country has abundant and sometimes excessive moisture.
 As I left Oklahoma, thunderstorms brought wheat harvest to a halt once again as frequent rains persist.  The Kansas wheat crop looked in good condition with harvest a little ways away yet. Overall wheat crop conditions are good with winter wheat crop conditions nationwide last week reported at 64 percent good to excellent with another 27 percent in fair condition.
In Nebraska, the Platte River remains swollen and farmland along the river shows corn of various heights reflecting delayed planting in some cases.   The North Platte River likewise is running full…not flooding it appears…but carrying lots of water.  Field after field of hay production was underway in western Nebraska with a variety of round bales, big square bales and small square bales being produced.  Considerable concern has been expressed around the country this year about delayed hay production and reduced hay quality due to persistent moisture. 
Eastern Wyoming was as green as I have ever seen this time of year.  The ranges look excellent.  In the latest Crop Progress report, Wyoming reported just one percent poor and very poor range and pasture conditions with 76 percent in good to excellent condition.  In Wyoming, babies abound now with a parade of cows and little calves and sheep and lambs along with many newborn Pronghorn antelope along Interstate 25.  Nationwide, just 7 percent of range and pastures are reported poor and very poor, less than half of typical for this date.  Regionally, the West, Great Plains and Southern Plains regions all report significantly better than average pasture and range conditions and only the Southeast has a significantly elevated percentage of poor and very poor pasture conditions. 
Montana is very green as well and the rivers are running high.  The Yellowstone River, major tributary to the Missouri, is very full and uncharacteristically muddy now compared to more typical conditions in the land of big sky and blue water.  At Three Forks, Montana the headwaters of the Missouri are formed from the Jefferson, Madison and Gallatin Rivers.  All were very full as the Missouri River begins the long journey to join the Mississippi at St. Louis.
 Aside from the pervasive green conditions, the biggest impression this time of my trip from Oklahoma to Montana was the swollen condition of all the rivers.  It is apparent from the levels of the upper Missouri, the Yellowstone, and the North Platte and Platte Rivers that flooding challenges along the Mississippi River will persist for some time.  What an unusual year!