Cattle Producers Grapple With Market Reform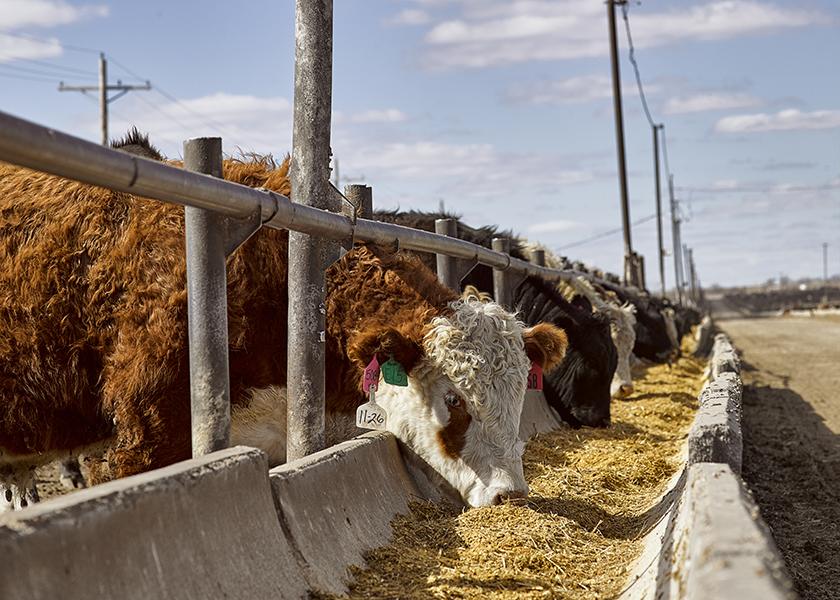 Cattle markets whipsawing in volatile fashion from two black swan events in less than nine months left cattle producers united with a common conclusion in 2020 — market reforms are needed. Proposals for reforms, however, are as diverse as the industry groups who champion them.
Discussion is drawn around a single, yet critical component of proposed market reform: voluntary versus mandatory. The National Cattlemen's Beef Association (NCBA) pushes for a voluntary fix, first, calling for regulatory or legislative action later should voluntary efforts fail. Others favor legislation that would force change into the weekly marketplace where packers buy cattle.
In May, Senators Chuck Grassley, R-Iowa, and John Tester, D-Mont., introduced legislation, referred to as the 50/14 rule, that would require "large-scale meatpackers to increase the proportion of negotiable transactions that are cash, or "spot," to 50% of their total cattle purchases." That proposal, covering facilities that slaughter over 125,000 head of cattle each year, is intended to "improve the accuracy of formula pricing… and increase transparency for producers and feeders."
In September, Senator Deb Fischer, R-Neb., a member of the Senate Agriculture Committee, introduced the Cattle Market Transparency Act of 2020, legislation she says would restore transparency and accountability in the cattle market by establishing regional negotiated cash minimums and equipping producers with more market information.
A companion bill to the Cattle Market Transparency Act of 2020 was introduced by Missouri Rep. Vicky Hartzler, R-Mo., which the Congresswoman says enables mechanisms for greater price discovery and transparency within the cattle market.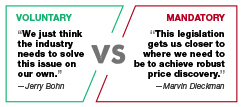 Missouri Cattlemen's Association president Marvin Dieckman says the Cattle Market Transparency Act "gets us closer to where we need to be to achieve robust price discovery and to ensure market transparency. This legislation does so in a methodical way without a one-size fits all, heavy handed approach."
Hartlzer's bill would direct the USDA to create and keep a library of marketing contracts between packers and producers, bolster the public availability of data while assuring confidentiality of individuals and proprietary business information, require the Secretary of Agriculture to regionally establish sufficient levels of negotiated cash and mandate packers to report the number of cattle scheduled to be delivered for slaughter two weeks in advance.
While lawmakers worked to develop their proposals, NCBA members were busy creating their own plan which they believe is preferable. The proposal, Voluntary Framework to Achieve Price Discovery in the Fed Cattle Market, instructs NCBA's working group to monitor the negotiated cash trade during the next year and seeks "no less than 75% of the weekly negotiated trade volume that current academic literature indicates is necessary for robust price discovery" in a specific region. Only if the negotiated cash trade fails to increase to appropriate trigger levels over the next year would NCBA pursue legislation or a regulatory solution. 
"We're going to push for an industry-based solution rather than a government-based solution," says Jerry Bohn, a Kansas cattle feeder and NCBA's president-elect. While he says NCBA "probably agrees with 90% to 95%" of the language in the Fischer and Hartzler proposals, "we just think the industry needs to solve this issue on our own." Bohn says NCBA's 75% plan is gaining commitments from players in the larger feeding states to meet the obligations that would make voluntary reform successful. 
NCBA appointed a Live Cattle Marketing Working Group, which reported its findings during NCBA's Summer Business Meeting. Subsequently, a subgroup was appointed to "construct a voluntary framework, which includes triggers based on regional levels of negotiated trade, to increase frequent, transparent and measured negotiated trade to regionally sufficient levels to achieve robust price discovery."
In October, NCBA president Marty Smith announced the group's proposal that includes plans to increase negotiated trade and incentivize each of the major packers' participation in such negotiated trade.
"In essence, the subgroup will evaluate the weekly negotiated trade information for each of the USDA Agricultural Marketing Service's cattle feeding reporting regions on a quarterly basis in arrears," Smith says. "Eventually, the subgroup will include in its evaluation an analysis of packer participation data, but this information is not yet published under Livestock Mandatory Reporting."
NCBA's report also identifies several qualifications each region will need to reach to avoid tripping price triggers:
Achieve no less than 75% of the weekly negotiated trade volume that current academic literature indicates is necessary for "robust" price discovery in that specific region.
Achieve this negotiated trade threshold no less than 75% of the reporting weeks in a quarter.
Achieve no less than 75% of the weekly packer participation requirements, to be determined in short order and assigned to each specific region.
Achieve this packer participation threshold no less than 75% of the reporting weeks in a quarter.
Specifically, Smith says if any of the previously listed triggers are tripped in any two of four rolling quarters, NCBA's subgroup will recommend the organization "pursue a legislative or regulatory solution to compel robust price discovery."
"While certainly not a silver-bullet solution, I truly believe that this approach provides the industry a goal to strive towards and, perhaps more importantly, a path forward if progress is not demonstrated toward that goal," Smith says.
Debate continues within the industry, however, about whether a voluntary or mandatory approach is the best path forward. Many believe all options need to be considered to bring forward long-term structural solutions to the cattle markets.
Bohn, however, says he hopes cattle producers will "give our plan a chance to work to see if we can foster the volume of negotiated trade that will be sufficient for reliable price discovery."