Cattle Rally Completes 7th Week, COF Up 2%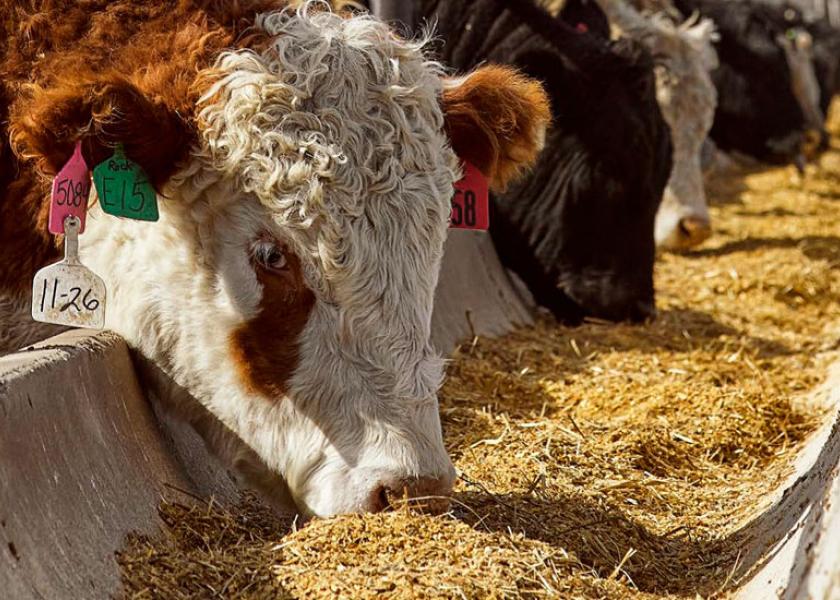 Negotiated fed cattle prices rose for the seventh consecutive week, adding $12 per cwt. over that span. Cattle in the South traded at $106 to $107 per cwt., with a few in Kansas at $108 per cwt., $2 to $3 higher than last week. Cattle in the North traded at mostly $106 live and $169 dressed, $1 higher.
USDA's August 1 cattle on feed report counted 11.3 million head, 2% higher than the same month a year ago. This is the highest inventory since the series began in 1996.
Traders called the placement number – 1.89 million or 11% above 2019 – bearish. The total was well above the pre-report estimates of 6% higher. Hot dry weather in much of the country pushed cattle to  feedyards in July possibly lightening the number of cattle to come this fall.
During July, placements of cattle and calves weighing less than 600 pounds were 420,000 head, 600-699 pounds were 315,000 head, 700-799 pounds were 435,000 head, 800-899 pounds were 458,000 head, 900-999 pounds were 195,000 head, and 1,000 pounds and greater were 70,000 head.
Marketings of fed cattle during July totaled 1.99 million head, 1% below 2019. Other disappearance totaled 57,000 head during July, 20% below 2019.
CME live and feeder cattle futures posted moderate losses to close out the week, with October live cattle settling $1.67 ½ lower for the week and October feeder cattle posting a $2 loss for the week. Live cattle paused this week, waiting for cash prices to catch up. Cash prices have been on the rise in recent weeks, but futures have outpaced those gains.
Friday's Choice boxed beef closed at $225.94 per cwt., $11.70 higher than last Friday.  Select cutout was $208.99 per cwt., $9.70 higher for the week. Estimated slaughter under federal inspection this week was estimated at 652,000, 12,000 more than last week, and 5,000 less than last year.
At auctions, steers and heifers sold uneven, $1 lower to $2 higher.
"Yearling cattle are in demand this week and some calves have started to show at auctions," AMS reporters said. "There are still plenty of yearlings on offer at sales this year due to the elongation of marketing period after producers were more inclined to wait to sell after this spring's auction price decline. Breakevens on fed cattle coming out of feedyards at today's prices are tempting producers to make another turn on feeding those yearlings."
Auction receipts totaled 160,400 head, compared with 158,100 last week and 87,400 last year.