Feeder Cattle Higher, Fed Cattle Lower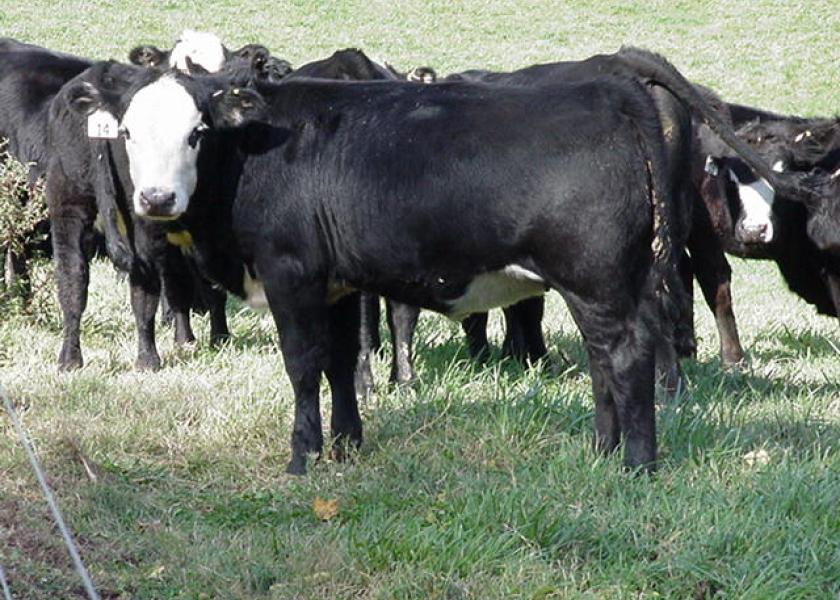 Cash fed cattle traded in a range of $94 to $98 live, and $152 to $156 dressed, $4 to $8 lower than the previous week. Most cattle in the southern plains traded at $95 to $96, or $3 to $5 lower. The low end of the price ranges were heavy, over-fed cattle.
This week marks the first week since the coronavirus pandemic that weekly slaughter totals are estimated to surpass last year. The estimate this week was 680,000 head, compared to 670,311 head last year. Total slaughter year-to-date is 15.28 million head, 6% below last year.
Boxed beef cutout values continued a lower trend, with Friday's close at $207.17 per cwt., $6.55 lower than last Friday. Select closed at $198.85 per cwt., $5.06 lower than last week.
August live cattle futures closed down $0.05 at $96.025 and for the week were up $0.625. August feeder cattle futures fell $0.65 to close at $132.60 and for the week gained $0.05.
Agricultural Marketing Service reporters called feeder steers and heifers steady to $4 higher, with the strongest prices found in the North Central region.
"Loads of yearlings continue to find the marketplace with good to very good demand at auctions this week, bringing some much-needed excitement to the auctions," AMS said.   
Auction receipts totaled 155,900 head compared to 160,400 a week ago. Last year's total was 156,200.