Derrell Peel: Add Value To Your Calves This Fall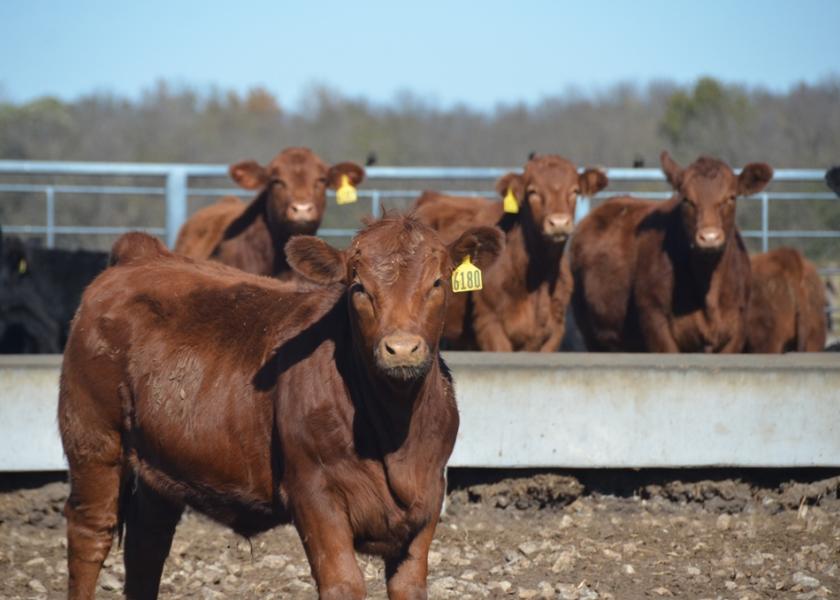 Cow-calf producers can add significant value to calves prior to sale. A careful look at the auction reports reveals the value of calf production and marketing practices.   Hopefully bull calves were castrated at branding time or earlier but, if not, castration should be done in plenty of time for steers to fully heal prior to sale. 
The most recent Oklahoma combined auction report shows that the average discount for bulls weighing 450-550 pounds was $62/head.  The same applies to dehorning if needed.  A research study from 2012 showed that horned cattle received a discount of $3.15/cwt. (1). The discount is likely higher in current markets.
Weaned calves bring significant premiums over unweaned calves.  The recent auction data shows that weaned steers weighing 450-550 pounds brought an average of $49/head more than steers marked as unweaned.  Unweaned heifer calves were discounted an average of $35/head. 
Weaning at least 45 days is the most common protocol for preconditioning programs and is considered a minimum in today's markets.  In the past couple of years, buyers have been observed paying additional premiums for calves weaned 60 days or longer.  Part of the weaning process should include training calves to seek feed and eat from bunks.
It is recommended that calves receive two rounds of respiratory and Clostridial vaccines.  Calves vaccinated at branding should receive a second round at weaning.  Otherwise, vaccinations can be done at least two weeks prior to weaning and again at weaning; or at weaning and at least two weeks after weaning.  Producers are encouraged to become certified in Beef Quality Assurance (BQA) standards and to follow BQA practices for preconditioning calves.
Preconditioned calves will have the most value if calves are enrolled in a certified program and marketed in special value-added sales. Buyers pay more consistent premiums when sufficient numbers of similarly managed animals are available at sales. 
Having invested in preconditioning, cow-calf producers have the best opportunity to capture added value for preconditioned calves by marketing calves at advertised sales that ensure interested buyers are in attendance. Research confirms that vaccinations, weaning and certification all contribute to added value in preconditioning programs.
One such certification program is the Oklahoma Quality Beef Network (OQBN).  Information on upcoming sales, program requirements and enrollment are available at http://oqbn.okstate.edu/.  In the last five years, 400-500 pounds steers certified in the OQBN program have received premiums of $20.19/cwt. and 500-600 pound steers received premiums of $12.59/cwt. 
Heifers weighing 400-500 pounds received premiums of $12.91/cwt. and 500-600 pound heifers had premiums of $11.93/cwt.  Preconditioning calves does mean additional costs for feed, medicine, and labor. Producers should evaluate costs versus returns but positive net returns have become much more consistent and likely in recent years.