Profit Tracker: Feeding Margins Positive 11th Consecutive Week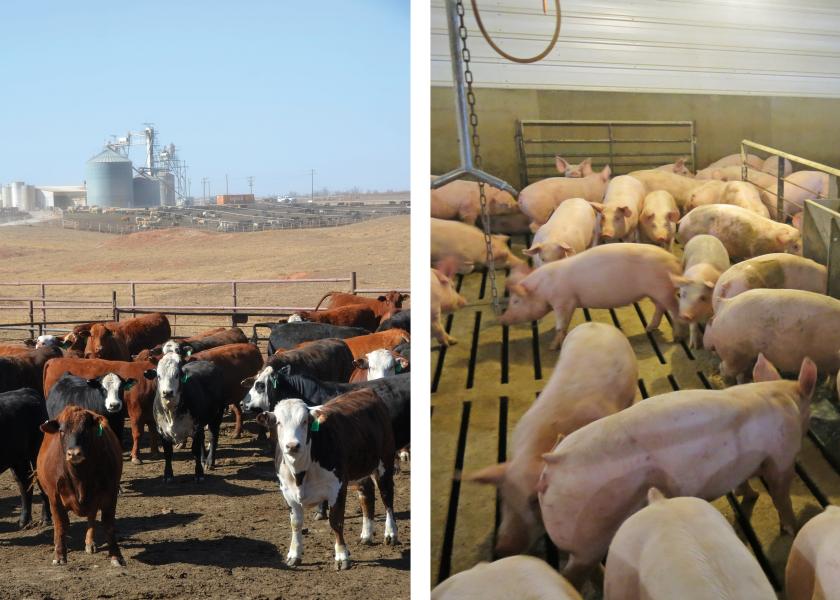 Cattle feeding margins were positive for the 11th consecutive week and increased $20 per head to an average of $108, according to the Sterling Beef Profit Tracker. Negotiated cash cattle prices were about 50 cents per cwt. lower, but closeouts benefitted from a $2 per cwt. decline in the price of feeder cattle in the calculations.
The beef cutout price was $2 per cwt. lower than the previous week, and that cut packer margins by $23 per head, yet packer profits were still estimated at $490 per head.
A year ago cattle feeders were earning $81 per head and packers earned $257 per head. Feeder cattle represent 70% of the cost of finishing a steer compared with 73% a year ago.
Last week's beef cutout averaged $238 per cwt. after seeing a $19 per cwt. rally in the previous two weeks to top at about $240 per cwt.
The cost of finishing a steer last week was calculated at $1,382, which is $153 per head lower than the $1,535 a year ago. The Beef and Pork Profit Trackers are calculated by Sterling Marketing Inc., Vale, Ore.
Farrow-to-finish pork producers saw their margins hold nearly steady at $6 per head profit, positive for the 11th consecutive week. Lean carcass prices traded at $58.56 per cwt., down $0.81 per cwt., $5.05 lower than a month ago. A year ago pork producers lost an average of $31 per head. Pork packer margins averaged a profit of $37 per head last week, up $2 from the previous week.
Sterling Marketing president John Nalivka projects cash profit margins for cow-calf producers in 2020 will average $51 per cow. For feedyards, Nalivka projects an average profit of $10 per head in 2020, and packer margins are projected to average $281 per head.
For farrow-to-finish pork producers, Nalivka projects 2020 will produces losses of $18 per head. Pork packers are projected to earn $48 per head in 2020.