Hulett: Cattle Feeders Squander Opportunity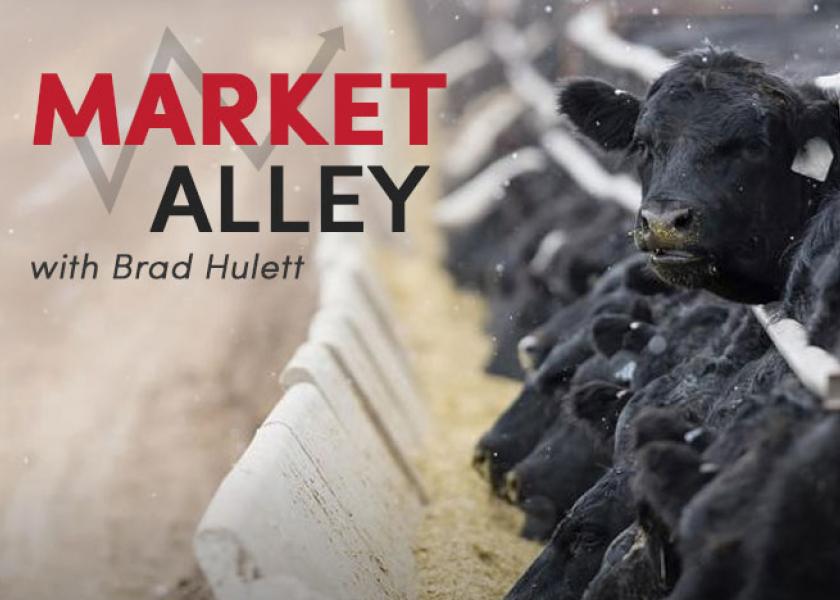 Feeders in the South traded across a wide range last week.  A higher market was established early, but in a rush to move cattle, the gain was squandered by feeders before trade closed.  Several feeders in Texas pushed the market higher to get $112 per cwt.  Other producers in the South rushed to trade cattle jumping on the $110 bids. Once trade at lower money was established, any door to combat the lower prices was shut as well.
The North also appeared to have a need to unload cattle last week.  Cattle on the East side of the North zone are outperforming expectations that are leading to overburdened showlists. Last week the sizeable inventory of market ready cattle pushed cattle feeders to move large numbers of cattle at $110. 
This week the industry indicated that price discovery is not the driver behind the industry goals.  Cattle feeders in one area can work to establish higher prices, only to see others in the industry erode the price to move cattle.  The estimated $400 packer profit continues to bubble up frustration across the cattle industry.  Cattle feeders have to be willing to hold strong across all regions in better market weeks to ever gain leverage on taking back packer profits.
Brad Hulett is Director, Customer Development & Regional Manager, Kansas at Consolidated Beef Producers , Inc.
Related stories: