Cattle Slaughter 1 Million Head Short In Six Weeks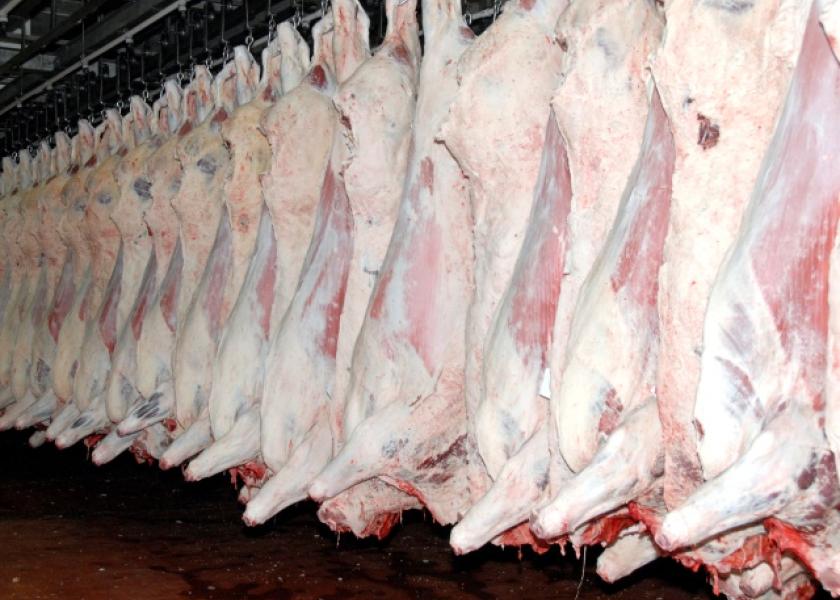 America's beef packers are slowly improving weekly harvest rates after the COVID-19 pandemic disruption to the supply chain. Last week USDA reported estimated slaughter at 499,000 head, which was about 14% higher than two weeks ago. Expectations are for harvest to total about 530,000 this week.
Still, last week's slaughter was 25% lower than the same week a year ago, and slaughter since the second week of April has totaled 2.875 million head, or 1 million head lower (-27%) than the same period a year ago.
A 1 million head backlog in feedyards means the urgency of getting packers back to full-throttle can't be understated. Unfortunately, returning to full-speed will take some time.
"I believe it will take a while before packers bring capacity utilization back to where it was prior to COVID-19," says Sterling Marketing president John Nalivka. "By late April during the plant closings and slowdowns, (capacity utilization) fell to about 55% and by the second week of May, my estimate of steer and heifer slaughter would bring utilization up to about 65%."
Nalivka says plants will continue to expand slaughter and plant utilization, "but the pace will be measured with worker safety the priority, reaching the mid- 80% range in late June or early July.  Through August and into early September, plants will continue to increase kills bringing capacity usage up toward 90%.  By 4th quarter, I think kills could be back into the low-to-mid 90% range."
Bloomberg reports that National Beef Packing Co. is back up to about 85% of capacity utilization, compared with 100% a year ago and the current industry rate of 75%.
"I do not expect that the industry will get back to anywhere near full capacity until at least the end of June, more than likely sometime July, August," Tim Klein, National Beef CEO told Bloomberg. "And we may not get back to the same levels because today we have fewer people on the production lines due to a separation of workstations and so forth."
Nalivka says if capacity usage remains constricted, the backlog of front-end supplies will not be totally reduced until the fourth-quarter of this year. Also of concern is the increasing slaughter weights.
"The relatively slow movement of cattle to slaughter means weights will remain high and well above year-ago through the end of the year, and likely into early 2021," Nalivka said. "Weights continue to be record-high for both steers and heifers, with steer carcasses for the last of week of April at 41 lbs. heavier than the prior year, and YTD, 25 lbs. heavier.  Heifer carcasses the last week of April were 31 lbs. heavier than the prior year and YTD 18 lbs. heavier than prior year."
Related stories: