Beef Packers Face Another Antitrust Lawsuit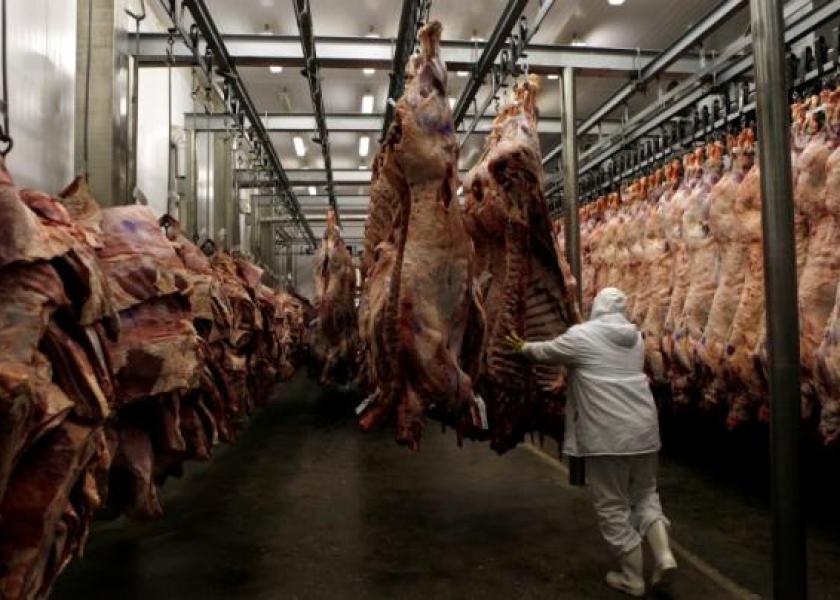 America's four largest beef packers face another lawsuit claiming antitrust violations, this one filed by a distributor.
California-based Pacific Agri-Products Inc., filed suit Oct. 16 accusing Cargill Inc., JBS USA, National Beef Packing and Tyson Foods, among others, of allegedly conspiring to control beef prices since 2015. The suit was filed in the 8th District Court for the District of Minnesota.
Pacific Agri-Products, Inc., "distributors and exporters of quality food products," claims the defendants "publicly signaled" their collective intent to reduce slaughter volumes by closing or idling beef plants or by halting expansion plans and that those actions artificially pushed beef prices higher as supplies were subsequently reduced.
The complaint is the first by a distributor against large U.S. beef packers and is similar to separate accusations filed against chicken and pork processors in the last year. Other companies named in the lawsuit include Swift Beef Co. and Marfrig Global Foods.
To illustrate how the beef packers cut capacity, Pacific Agri-Products listed a number of plant closing and operational reductions in its complaint.
Cargill idled a major Plainview, TX, plant in 2013, a facility that was estimated to represent nearly 4% of the entire U.S. beef industry capacity.
A month later Tyson trimmed production at one of its plants despite reporting to shareholders that it was increasing production to meet increasing demand
Shortly afterwards JBS purchased an idle plant in Idaho but has yet to open it.
In 2014 National Beef shut down a California plant and Cargill shuttered one in Milwaukee.
In 2015 JBS closed six plants and Tyson closed one in Iowa.
During this period the companies reported historically high prices, low production, and adequate supply. "Collectively, these closures reduced the industry's annual slaughter capacity by millions of cattle per year," the complaint says, resulting in underutilization of declining capacity. Pacific Agri-Products alleges executives for the packing companies saw reducing capacity as a great way to improve margins.
Pacific Agri-Products is suing on behalf of itself and all individuals or organizations that purchased beef directly from the defendants. The class period starts as early as Jan. 1, 2015 and continues today. Citing violations of the Sherman Act and the Clayton Act, the plaintiff seeks treble damages, costs and attorney fees for the class, and an order enjoining "Defendants and their co-conspirators" from further violating antitrust laws.
Related stories:
R-CALF Sues Tyson, Cargill, JBS And National
Consumers Sue Beef Packers, Allege 'Price Fixing'
Packer Lawsuits Will Be Consolidated Into One