Hulett: Packers Manage Easily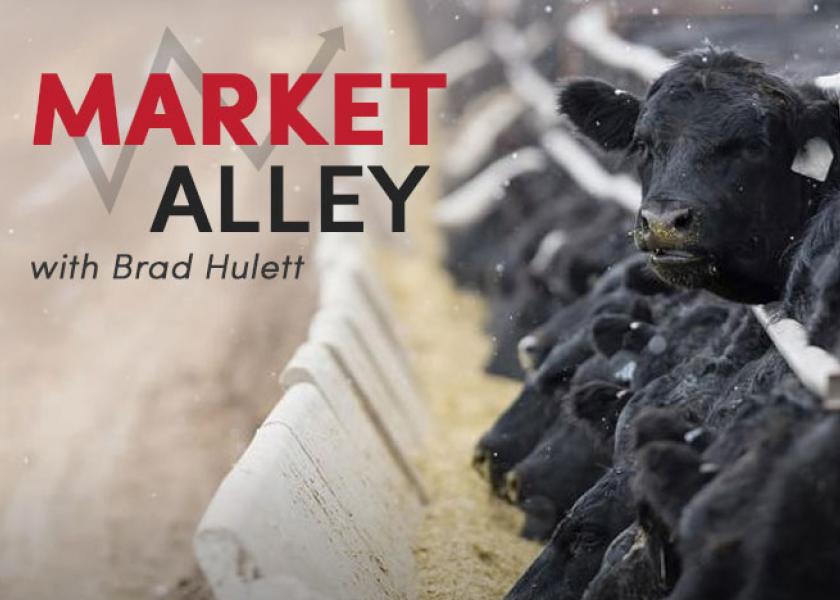 Feeders in the South hurried to sell cattle on a Tuesday-steady bid.  The early trade made it easy on the Packers who seemed more than willing to take on the inventory at steady money.  With a $6 rise in the beef cutout the same day, packers could see their margins go even higher without need for paying more for cattle.  Cattle would continue to trade at $110 as the week progressed.
The feeders in the North didn't hurry into the early week trade. However, the cattle numbers that traded in the South seemed to set the price for the North.  The North too, traded at steady money of $110.  
At the end of the week the board began to sell off due to rumors of COVID-19 related issues at plants.  The COVID-19 rumors created concerns due to employee and plant production hours.  Several packers stayed out of the early trade due to uncertainty.  The chain reaction caused some feeders to chase lower bids, again making it easy for packers to take on inventory. 
By week's end all packers were participating in the market buying cattle up to $3 dollars lower than traded previously in the week.  The easiness of COVID-19 rumors to drop the board, and the need for feeders to move cattle, could lead to a long road ahead for the cattle feeder.
Related stories:
Cash Fed Cattle Steady To Softer, Feeders Uneven