Stronger Corn Price Spells Less Feeding in 2010
By Linda H. Smith
lsmith@farmjournal.com
As the dust settled from the June Acreage and Grain Stocks Reports, the bottom line for livestock producers is slightly higher corn prices for the 2010 marketing year than 2009, USDA reports: $3.45 to $4.05 versus $3.50-$3.60. The prices for the other feed grains—sorghum, barley and oats—all will rise somewhat as well.
"U.S. feed grain production in 2010/11 is projected at 350.6 million metric tons (mmt), up 1.6 million from 2009, as increased corn acres more than offset reductions in the other three feed grains," reports Allen Baker, USDA economist.
Feed grain supply is projected at 394.6 mmt, down 3.7 million from last year because beginning stocks were lowered 3.4 million tons to 41.9 million in the July Supply-Demand report because of stronger use in 2009/10.
The Index of grain-consuming animal units (GCAUs) for 2010/11 is expected to be down slightly from 2009/10, and grain used per GCAU will be down slightly as well. This leads USDA to project feed and residual use of all feed grains at 141.6 mmt, and feed grains plus wheat at 147.57 million tons, down from 150.3 last year.
GCAUs for poultry and hogs are up, while all other categories are down, with cattle on feed down the most, reports USDA economist Edward Allen. "Current feed use by cattle in feedlots in 2011 is expected to decline from 2010, as beef production in 2011 drops from 25.8 billion this year to 25.2 billion pounds next year. In addition, some additional feed needs may be satisfied by distillers' grains."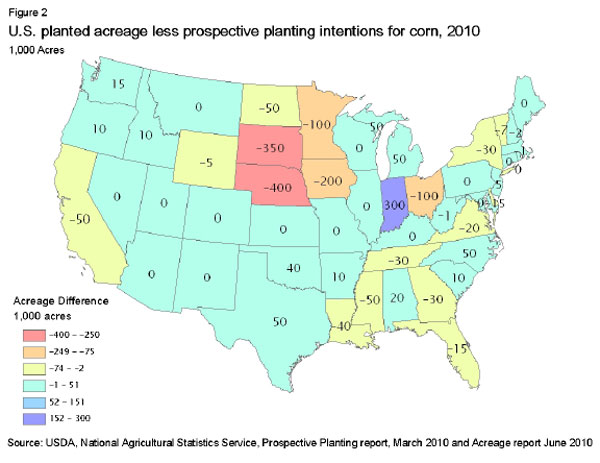 For more information, see: http://usda.mannlib.cornell.edu/usda/current/FDS/FDS-07-13-2010.pdf