Cash Fed Cattle Steady To Higher In Wide Range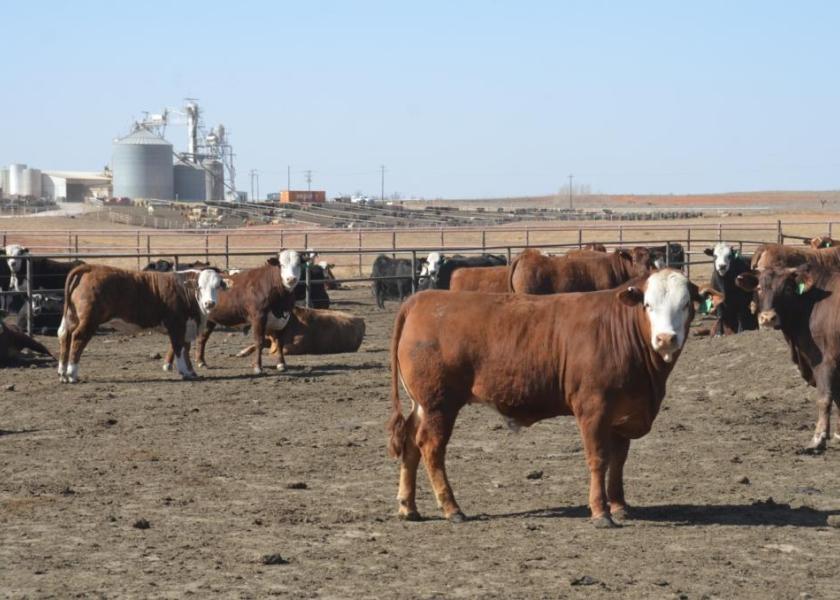 Early week fed cattle sales were steady at $95 to $100 per cwt., and $150 to $160 dressed. Friday, however, saw one major jump in and buy a few thousand cattle at $105 per cwt., $5 higher than last week. Sales in the South was primarily at $100 to $105, steady to $5 higher. Trade was called light to moderate. The wide range of prices is further evidence price discovery is lacking in fed cattle.
Indeed, the "cash market has ceased as a price discovery mechanism," according to Ag Center's Plains Market Talk. "Prices for those cattle allowed to enter the processing realm are being assigned a value that is unilaterally assigned and non-negotiable."
Cattle slaughter was estimated at 425,000 head for the week ended May 2, 40,000 less than the previous week and 248,000, or 37% lower.
Boxed beef values continued to spike higher, setting new record price highs on a daily basis. The Choice cutout closed Friday at $377.45 per cwt., a whopping $84.08 higher (22%) on the week. Select boxed beef closed Friday at $357.13 per cwt., or $78.11 higher. The Choice-Select spread was $20.32.
Steer and heifer calves sold steady to $4 lower at auction this week, except for 700 to 900-pound heifers in the North and South-Central regions steady to $2 higher. Agricultural Marketing Service reporters noted auction receipts were higher this week, with 219,200 head sold, 61,100 more than the previous week and 11,300 head more than the same week a year ago. The first time in 10 weeks receipts have outpaced the same week a year ago.
"As last week's Cattle on Feed report showed, there should be several pens available to be filled and the Southern Plains will have several auctions that have larger receipts in the coming weeks," AMS said. "The time has come for graze-out wheat pastures to be emptied and some of those cattle came this week to Oklahoma National Stockyards and OKC West as their combined receipts this week tallied nearly 22,000 head."
Related stories: