Hulett: Cash Keeps Positive Momentum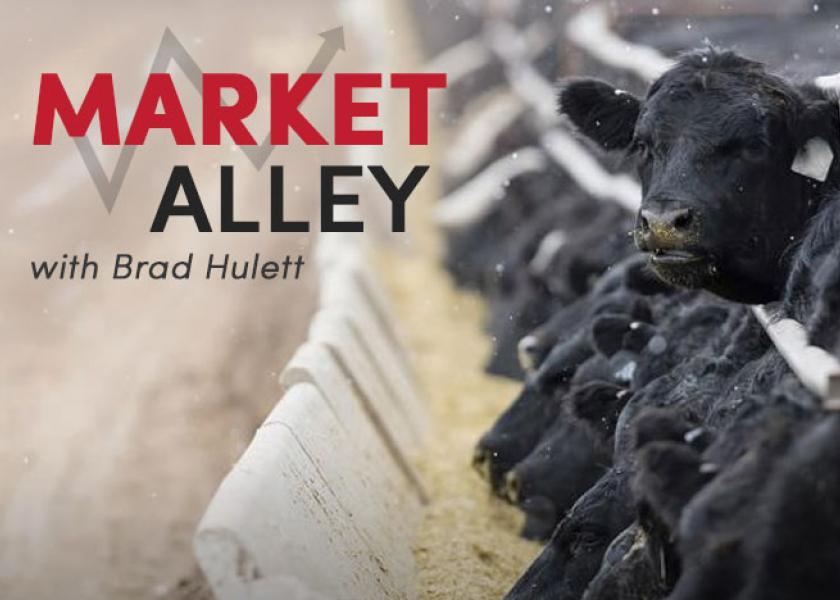 The cash cattle market in the South continued on a path higher.  Feeders saw prices of $103-$105 with most cattle trading in the middle of that range.  Feedyard managers continue to be optimistic due to packer participation that the cash market will continue to see positive support. Last week three out of the four majors participated in the cash market, as well as some of the smaller regional packers.
The North was no different during the rise in prices.  Producers were able to hold out and were rewarded with most dressed cattle trading $168-$170 and cash cattle up to $106.50.  This Northern premium should continue for some time, as the North continues to be short on available market ready cattle.
With the North continuing to be short of cattle it is forcing packers to shift cattle from the South to the North.  As this continues the south is cleaning up faster than expected, with prices moving higher.  Many of the larger corporate yards should also be getting into some lower placement numbers. Lack of overall numbers nationwide could help bring the major packers back into the market, consistently making a more competitive market for the short term. 
Related stories: