Hits Keep Coming to Cash Market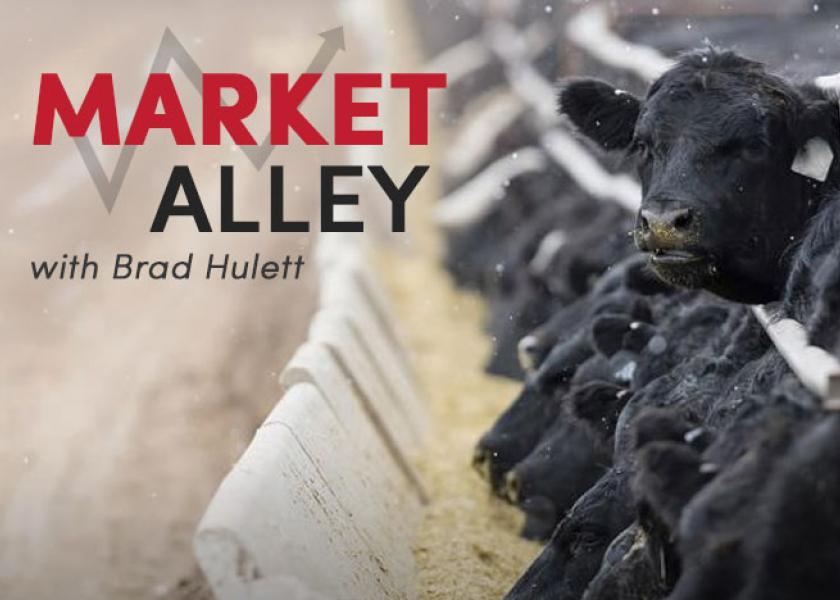 The hits to the cash market continued last week when National Beef's Liberal, Kan., plant lost most of the day's harvest due to down time on Tuesday. Due to the shut-down, National's cattle needs were mostly current. National, Cargill and JBS all participated, but only with limited needs.
The lack of aggressive trade was noticed mostly in the south where cash trade could not get any higher than $1.00, with some cattle trading at $99 before week's end. 
Bid in the north started higher than the south last week.  Dressed cattle traded in the $165- $167 range and most of the cash cattle were $1.00-$1.04.  Areas of the north pushed for a premium.  However, each week closes the gap in the trade price between the north and south.
The number of harvest-committed cattle continues well ahead of normal.  The rate that these cattle are pulled ahead and the opportunity that is in front of the hedged producer, leaves little room for much optimism that the cash market is turning around anytime soon.
Related stories:
Cash Fed Cattle Sharply Lower, Feeders Cattle Steady to Lower