Board Pushes Cash Cattle Higher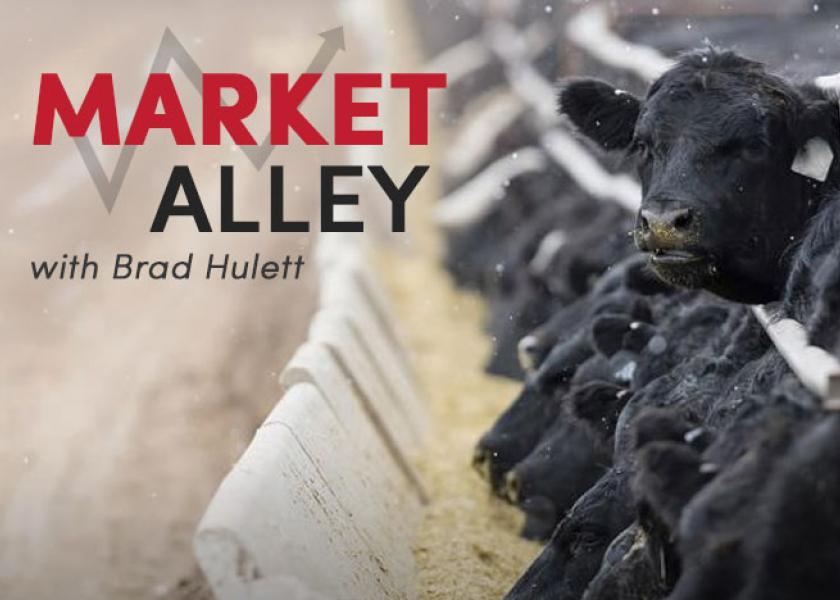 The cash cattle market continues to be the best broken-record producers ever heard of late.  The cash market was another $2-$3 higher in the south, with cattle trading at $118-$119.  Three of the four major packers participated in the live trade with National being the only packer not to participate.
Packer margins will continue to be very good as the Choice beef cutout closed Friday at $232.12.
The north was also able to continue to keep their positive momentum with the market headed higher and cash sales reaching $120 and dressed cattle up to $187. 
Considering holiday demand has about come to an end, the obvious thought of many is that the live cattle market will slow down. Beef demand will determine the pace of the slow down.  If the demand does begin to cool, packers could potentially begin to slow their harvest to match demand.
Related stories:
Packers Aggressive, Cash Cattle Rally Continues