Big Birds Are So 2017. The Money Is Now in Smaller, Tender Chicken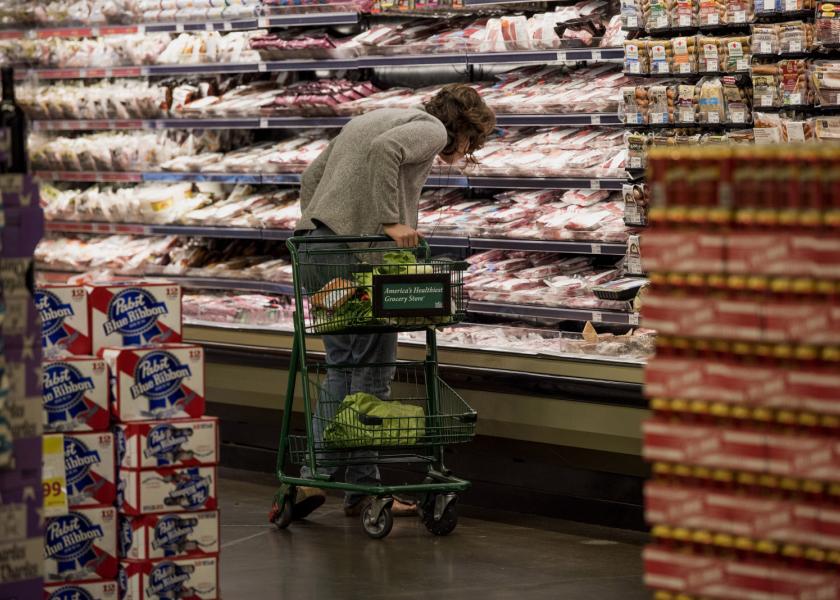 Some chicken companies are doing well despite recent rock-bottom prices. Others are facing losses. A lot of it comes down to the size of the bird they're hawking.
A decades-long trend of increasing chicken size has come to a halt, according to JPMorgan Chase & Co. Big birds -- of nine pounds or more -- are more often plagued by so-called woody breast, a big turn-off for chicken lovers because it makes meat unusually tough. Prices of breast meat from those animals fell to record lows late last year and have only just started to recover.
"Bird weights kind of hit a wall because of woody breast and also some customer concerns about weighing counts and boxes," Sanderson Farms Inc. Chief Executive Officer Joe Sanderson Jr. said Tuesday. "You also have employee concerns about handling bigger chickens."
In 2017, items like boneless chicken wings made from breast and jumbo wings were popular. Prices for breast soared to a multi-year high. Then in 2018, retailers and restaurants stopped featuring chicken, preferring beef and pork, and prices crashed.
Now, even the mid-sized bird -- four to six pounds -- are getting a lift. This is what consumers buy in grocery stores, also known as the tray-pack bird. Prices were up 1.4 percent over the prior year in the three months ended Jan. 31, according to Sanderson Farms.
Tray-pack birds are doing well because consumers got used to buying more chicken at grocery stores post-2008, during the recession, and never really looked back, Sanderson said in an interview. Americans "have more money now but they have not gone back to restaurants like they were prior to the recession." 
Meanwhile, small birds of around four pounds are destined for the fast-food business, and they're hot commodities. Selling into this segment is helping chicken companies boost profits, Sanderson Farms Chief Financial Officer Michael Cockrell said.
The Laurel, Mississippi-based company has seven "big-bird deboning" plants and five tray-pack plants. Much of the industry is making a profit, with only a small slice losing money.
Pilgrim's Pride Corp. said earlier this month that its diversity in bird sizes is what's lifting them in a tough market. Sanderson Farms reported a quarterly net loss on Tuesday that was narrower than analyst expectations.