McDonald's to Launch the McPlant—its Take on Plant-Based Protein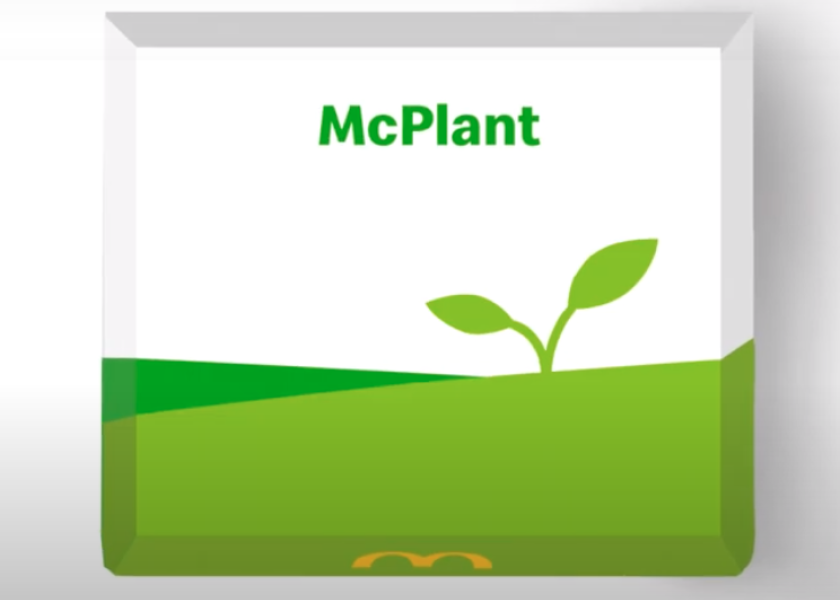 McDonald's stores in the U.S. will have a plant-based option on the menu in the coming year. The company announced Monday that it will launch the McPlant, a plant-based patty served on a sesame seed bun with all the usual toppings.
It says that it tested a plant-based option in select stores in Canada last year. Based on "encouraging response," McDonald's is excited to share a sneak peek of the McPlant and released a video of the packaging.
The company also says that it thinks its culinary team nailed it, and even though there are other plant-based burgers in the market, the McPlant "delivers our iconic taste in a sink-your-teeth-in (and wipe-your-mouth) kind of sandwich."
Stores can offer the patty when they are ready, and the company expects some to test the burger next year, the announcement says.