How to Select the Right Corn Hybrid for Silage Acres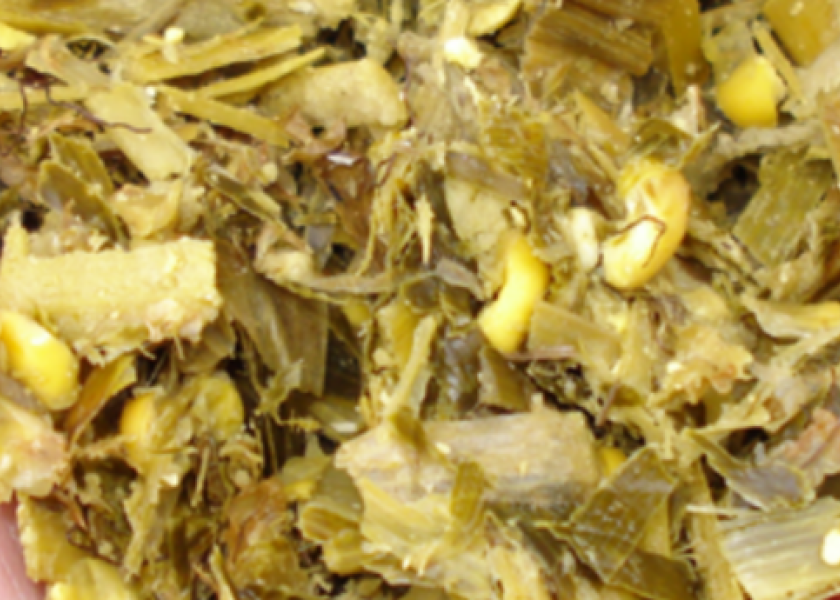 It's a mistake to select the same corn hybrids and management practices to produce silage and grain – doing so may reduce silage feed quality. Good corn silage hybrids have high yields, high energy, high digestibility and good animal performance, writes Alvaro Garcia, South Dakota State University Extension Agriculture and Natural Resources program director.  
Critical to maximize silage yields is the selection of the right variety. With lower corn silage yields, there is a greater need for livestock supplementation, which increases feed costs. However, because grain provides needed starch, it is unlikely that corn grain will be completely removed from the ration. Since starch is deposited in the kernels, the amount of grain in the ration is associated with the energy content of the silage. In the past, the rule of thumb for the corn silage grain-to-forage ratio was 50:50. The improved grain yield per unit area of modern corn hybrids is because of the increased optimum plant population rather than the improved grain yield per plant. 
For example, hybrid 1 produces 150 bu/acre or 20 tons/acre of corn silage at 65% moisture. This hybrid has a grain equivalent per ton of corn silage of 7.5 bushels, and the proportion of grain per ton of dry silage as a percent of the whole plant is 420 lbs (7.5×56) divided by 700 (350×2) or 60% grain per ton of dry matter. 
Hybrid 2 produces 200 bu/acre or 29 tons per acre at 65% moisture. This corn hybrid has a grain equivalent per ton of corn silage of 6.8 bushels, and the proportion of grain per ton of dry silage as a percent of the whole plant is 380 lbs (6.8×56) divided again by 700 (350×2) or 54% grain per ton of dry matter. 
By difference, one can infer that the forage fraction of 150-bushel corn yielding 20 tons of silage per acre is 40% (100-60), whereas the forage fraction of the 200-bushel corn is 46% (100-54). If we estimate, 0.7 megacalories (MCal) of net energy for gain (NEg) per pound of corn grain, the 150-bushel produces: 0.7×56×150 = 5,880 MCal NEg per acre, whereas the 200-bushel corn produces: 0.7×56×200 = 7,840 MCal NEg per acre or 33% more energy. These calculations show trade off often seen between hybrids. 
Desirable hybrid characteristics for grain production, such as hard and fast-drying kernels, are exactly the opposite of what are needed in corn silage. Corn hybrids for silage need to have both high yields and increased starch and fiber (NDF) digestibility. 
Where possible, select corn silage hybrids that have a slightly higher maturity rating than grain hybrids and cultivate early at rates 2,000 to 3,000 plants/acre higher than for grain production. 
Row spacing should be appropriate for the agricultural system, and harvesting corn for silage removes more N, P and K than harvesting corn for grain. If the field is routinely harvested for silage, consider increasing the amount of fertilizer or manure applied to the field. 
Read more about Corn Silage Production and Utilization .
Image courtesy of South Dakota State University
To read more articles like this one:
Drovers
Winter Feeding Strategies for Beef Cows
Plan to Reduce Feeding Costs with Silage
Is Your Inoculant Working as Hard as You Do?
Dairy Herd Management
What's the Ideal Plant Population for Corn Silage?
Which Type of Silage Hybrid is Best for You?
Six Strategies for Silage Success https://www.dairyherd.com/article/baleage-different-all-other-forage-making-practices
Sponsored by Lallemand Animal Nutrition