Duo Pleads Guilty to Kansas-Oklahoma Interstate Cattle Theft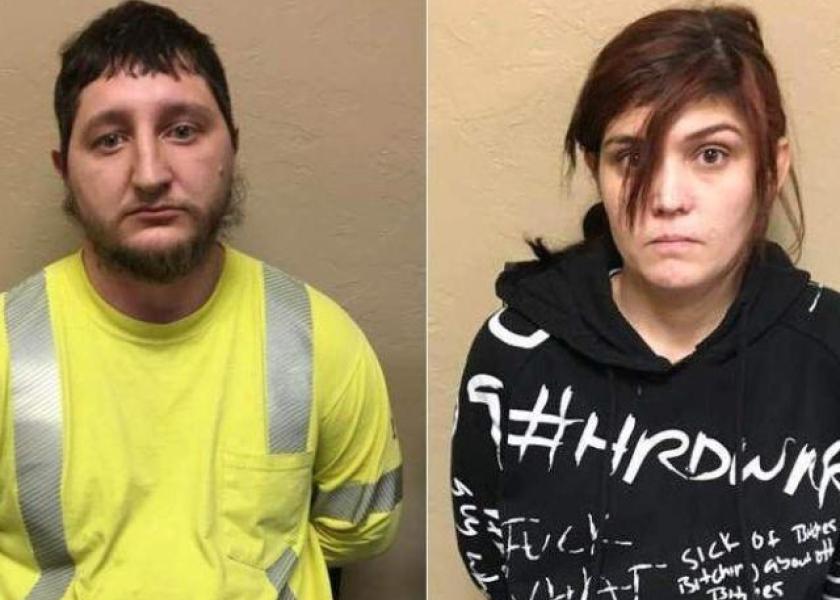 A pair from Kansas and Oklahoma have plead guilty to charges of cattle rustling that involves moving stolen cattle from Kansas to be sold in Oklahoma.
According to the Department of Justice, Anthony Francis Whittley, 28, of Parsons, Kansas, and Jasmine A. Boone, 28, of Wister, Oklahoma, entered their guilty pleas on June 5. The pair were charged on March 19, 2019, by a federal grand jury with transporting 17 stolen cattle in interstate commerce. Whittley and Boone allegedly stole the cattle on Dec. 11, 2018, from a pasture outside Columbus, Kansas, and the cattle were found that same day more than 200 miles away at the Oklahoma National Stockyards Co. outside Oklahoma City. The pair of cattle rustlers were arrested that day in December and admitted to further crimes. 
In their guilty pleas, both Whittley and Boone admitted to transporting cattle in interstate commerce, along with their involvement in similar thefts in Crawford County, Kansas, and LeFlore County, Oklahoma, during the second half of 2018. The cattle stolen in the other cases were sold in Tulsa and Springfield, Missouri, respectively. The pair also admitted to selling stolen cattle from Cherokee County, Kansas, at an auction near Siloam Springs, Arkansas.
The case of the stolen cattle that ultimately resulted in Whittley and Boone's arrest was the result of quick work by law enforcement officials both in Kansas and Oklahoma. The day the cattle were reported missing to the Cherokee Sheriff's Office by the cattle owner, authorities in Oklahoma were able identify the owner's brand on the cattle at the Oklahoma National Stockyards.
"I'm excited about the way this case came together very quickly, thanks to rapid and accurate information sharing along with collaboration between the cattle owner, representatives of the sale barn, and all law enforcement involved, including the Special Livestock Investigators in Kansas and Oklahoma," said Cherokee County Sheriff David Groves, after Whittley and Boone's arrest.
As part of the guilty plea Whittley agreed to pay more than $43,000 in restitution, including more than $15,000 to USDA's Farm Service Agency for the sale of mortgaged cattle without the lender's authorization. Boone will pay back more than $28,000 in restitution.
Sentencing is expected to take place in approximately 90 days and each defendant could face up to five years in prison, with an additional three years of supervised release and fines up to $250,000.
The case is the result of an investigation by the Major Theft Task Force of the FBI Oklahoma City Division; the Oklahoma Department of Agriculture; the Missouri Highway Patrol; the Kansas Attorney General's Office; the County Attorney's Offices and Sheriff's Offices in Cherokee County and Crawford County, Kansas; and the District Attorney's Office of LeFlore County, Oklahoma.
A map showing the distance between Columbus, Kansas and the Stockyards in Oklahoma City can be seen below:
For more on this case and other cases of cattle theft read the following stories from Drovers: