Cash Sinks With The Board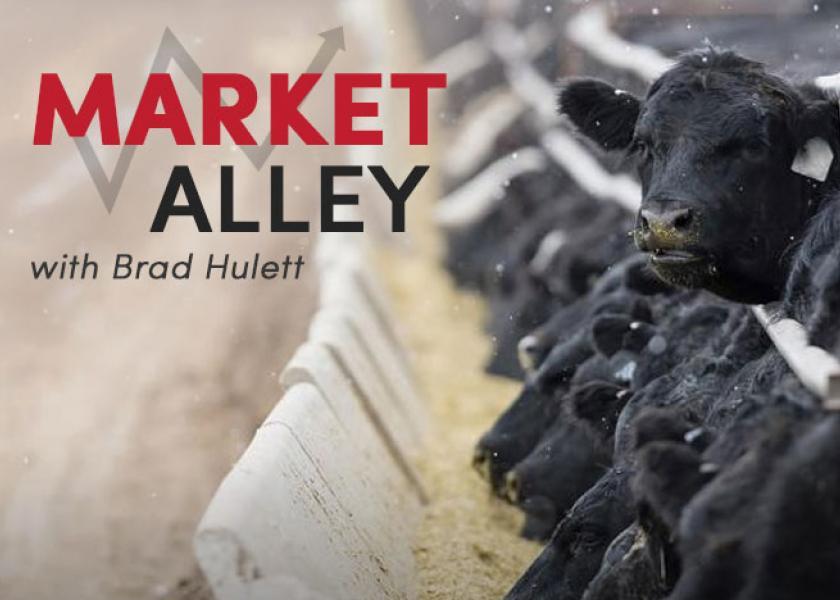 Cash trade opened early in the South zone again last week on Tuesday with action in both Kansas and Texas. The opening bid in both states was $108 with a limited number of bids. Some feeders held strong for higher money, but with the decline in the CME board a higher market never surfaced. By the end of the week finding any bids became difficult across the South.
The sinking cash and lack of bids continued in the North. Most cash cattle traded at $103 to $107 with dressed trade ranging from $162 to $171. The North also was hard pressed to find bids last week, too.
A slight chance of a rebound in the market is possible before the end of the year. The board came back at the end of the week and that could push cash higher, if, and only if, the need to fill orders exists. If we do see a rebound at all, it is highly anticipated to be short-lived. Most packers – as a general rule – will not have orders until the first week of the New Year.
The cattle market could become difficult early in the New Year. The combination of cattle in all areas out-performing expectations, and potentially larger number of market-ready cattle could create a rocky start to 2021.
Brad Hulett is Director, Customer Development & Regional Manager, Kansas, at Consolidated Beef Producers , Inc.