Cash Fed Cattle Gain Momentum At Year's End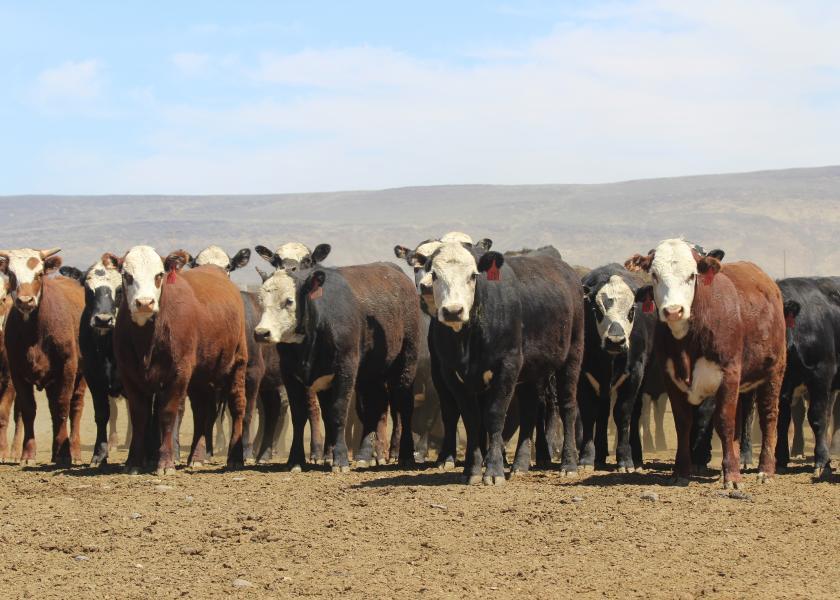 Cattle feeders gained enough leverage to push negotiated cash cattle prices higher during both holiday weeks as 2020 drew to a close. Cash trades early in the week ahead of New Year's began at $111 and ended mostly at $112 per cwt., fully $2 higher than the previous week. Cattle sold on a dressed basis at $175 to $176, steady to $4 higher.
Over the final two trading weeks, cash cattle gained $4 per cwt., yet tops of $112 remained well under last year's final week price of $124. The near-term outlook, however, is for cattle feeders to continue gaining leverage with carcass weights declining and the oversupply of fed cattle mostly cleaned up across all regions. Seasonally, fed cattle supplies could be 400,000 head lower during the first quarter of 2021 than during the fourth quarter of 2020.
Choice boxed beef closed Thursday at $209.95 per cwt., down $1.28 from the prior day, but $2.41 higher than the previous week. Select closed Thursday at $195.65 per cwt., down $0.28 from the previous week.
Feeder cattle saw light volume and prices were mixed, from $2 lower to $2 higher.
February Live Cattle futures rose 57.5 cents to $115.025 on Thursday. The contract rose $2.15 in December but was down $7.25 for the year. March feeders rose 47.5 cents to $140.225 on Thursday and ended December up 25 cents.
Throughout 2020, beef demand exceeded expectations despite the coronavirus pandemic. Beef features going into Christmas were the highest level since late March. USDA data reported the retail beef featuring activity index in the week prior to Christmas was almost double what it was four weeks earlier, and the highest since the pandemic began.
Packer margins remain over $200 per head, and 2020 saw their highest margins on record. Packers also pumped millions into plant safety improvements to help protect workers and keep the beef channels open. They enter 2021 with solid profit margins which will provide ample incentive to keep slaughter levels robust during the first quarter.