Salmonella Dublin Makes Inroads In The Beef Industry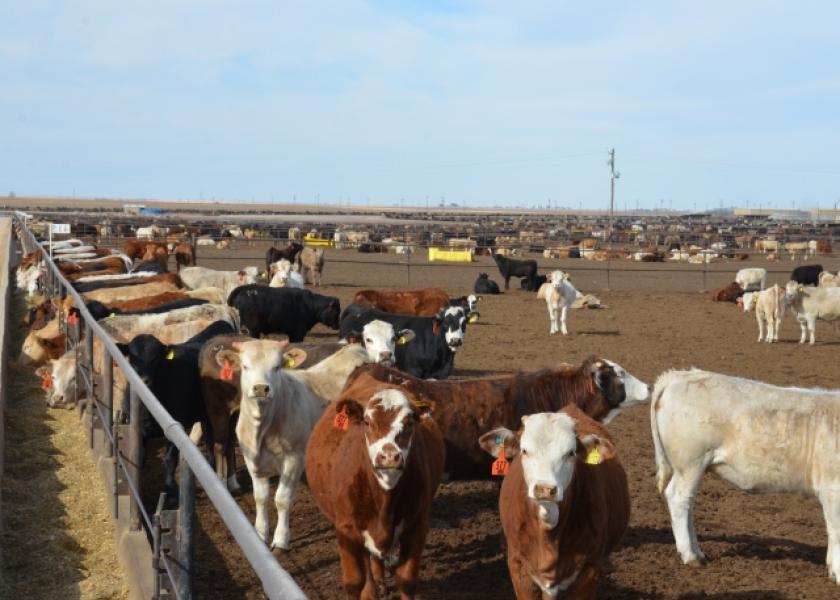 Salmonella Dublin (S. Dublin) issues tend to garner more headlines today in the dairy industry than in beef, but it's still an issue in the latter, says Jackson McReynolds.
The first reported incidence of S. Dublin in beef that McReynolds says he found recorded in literature was in California in 2014, though veterinarians have told him they identified cases of it as early as the 1960s.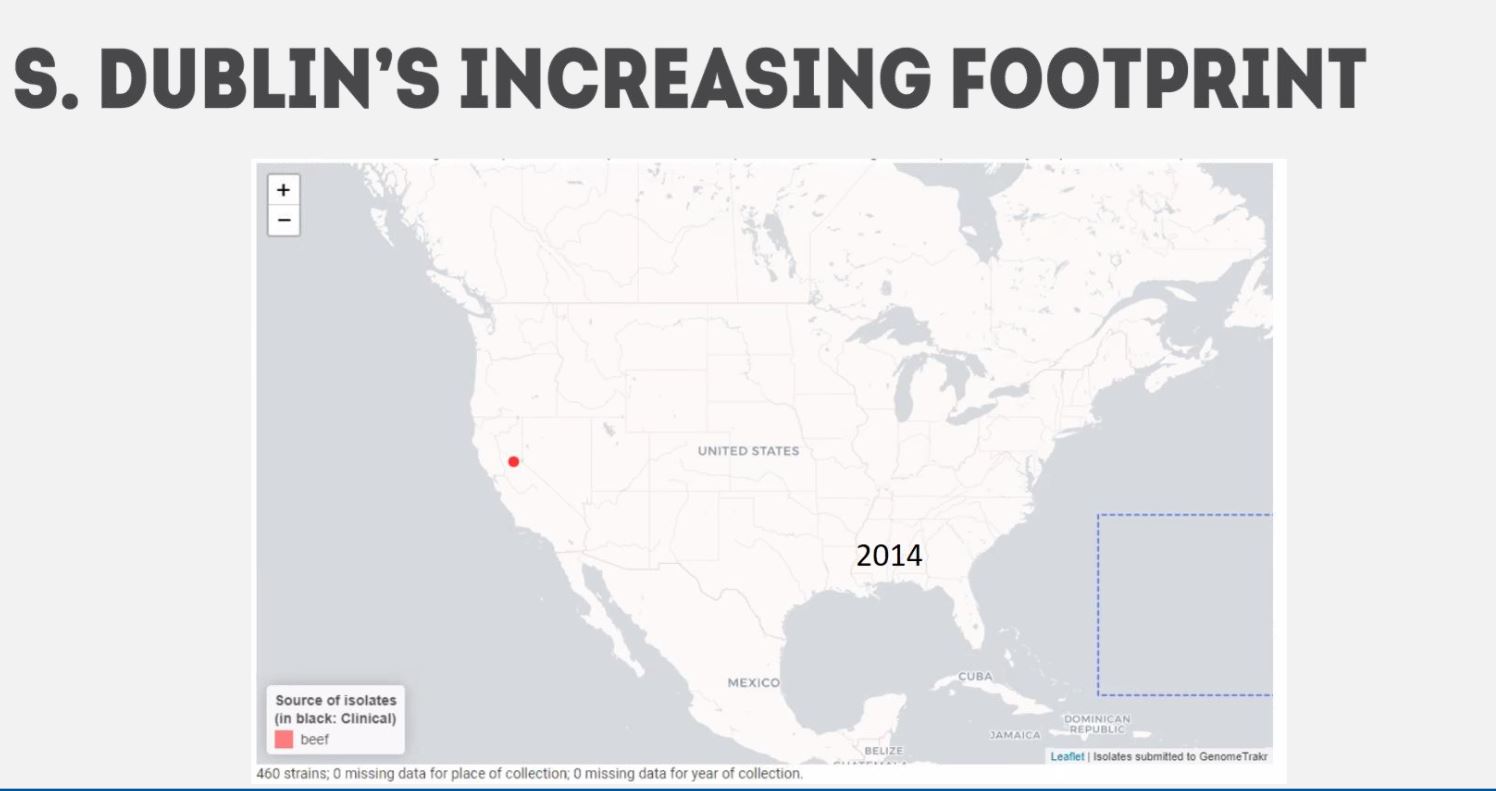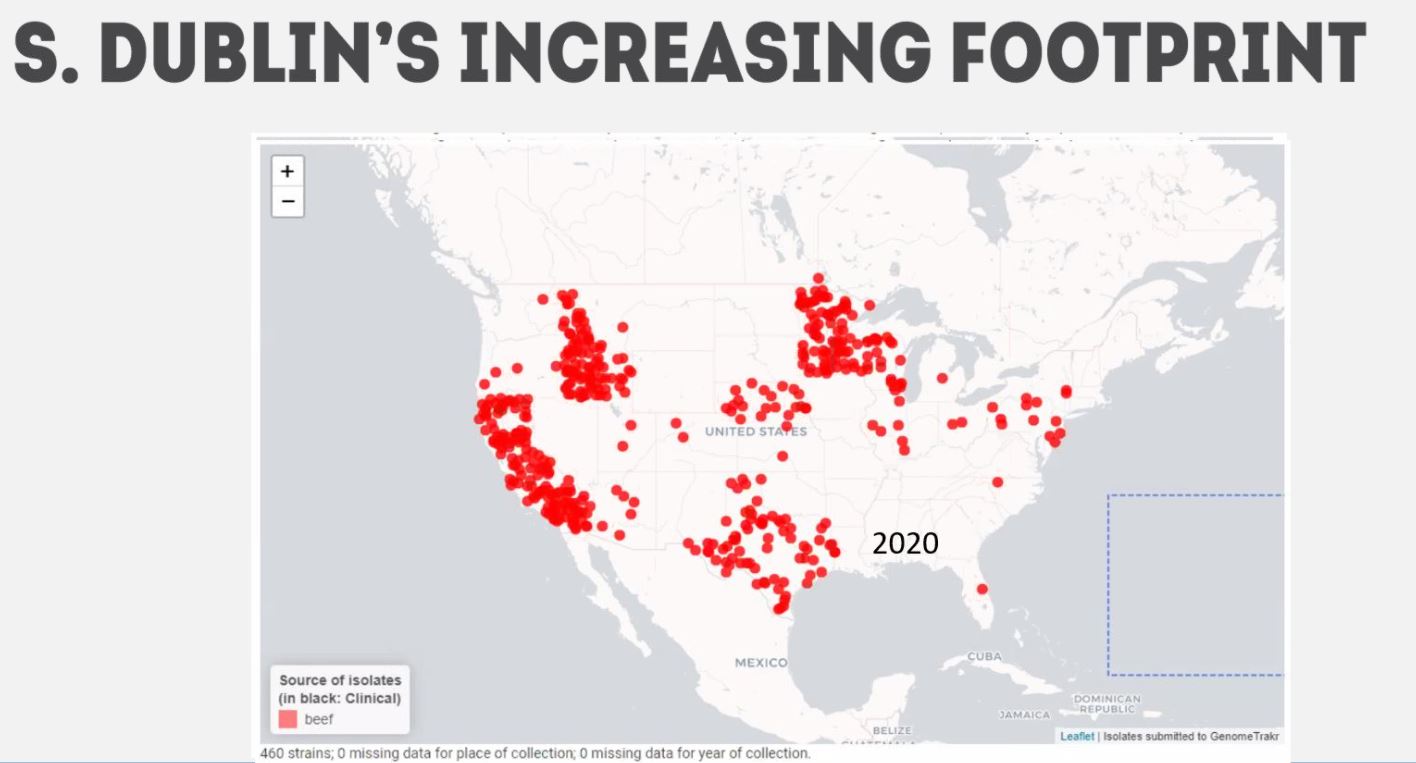 "In 2016 we saw different regions in Texas and by 2018, you saw the spread in the Midwest and up into Idaho. In 2020, more and more cases were coming through the food supply chain," reports McReynolds, R&D and technical director for Arm & Hammer Animal and Food Production.  He addressed the topic of Salmonella, and S. Dublin specifically, in dairy and beef cattle during a company webinar the end of June. McReynolds' complete presentation is available on YouTube at https://www.youtube.com/watch?v=T7qw7QQqkRQ&feature=youtu.be
Unlike most strains of Salmonella, S. Dublin is often shed by cattle starting in the spring, due to pregnancy and calving related stresses.
"Stress weakens the cow's immune system, increasing the likelihood of an infection and increased shedding by the carrier cows. And if that increased shedding happens, we would anticipate some of those cows going out of production into slaughter facilities," he says.
This time of year, in summer months, he notes that heat and drought stress are the culprits that contribute most to shedding.
McReynolds says one of the main barrier functions for Salmonella in cattle is maintaining a good gut microbiome and having the right feed.
"Having the right probiotics, the right prebiotic, good balanced microbiota is tremendously important," he said. "Salmonella have a hard time colonizing if we have that good microbiota about it. Once that bacteria have a toe hold, we're going to see inflammation come up, we're going to see fever increase, we're going to see fresh blood in the stools of those animals. Waste starts to get out of control and we're going to have to move quickly, or we're going to start to have clinical outbreaks which can be shown as pneumonia or arthritis in these cattle."
Specific to beef production, McReynolds cited a number of studies conducted by USDA-ARS researchers in College Station, Texas, and at Texas Tech School of Veterinary Medicine, showing the prevalence of fecal matter containing Salmonella.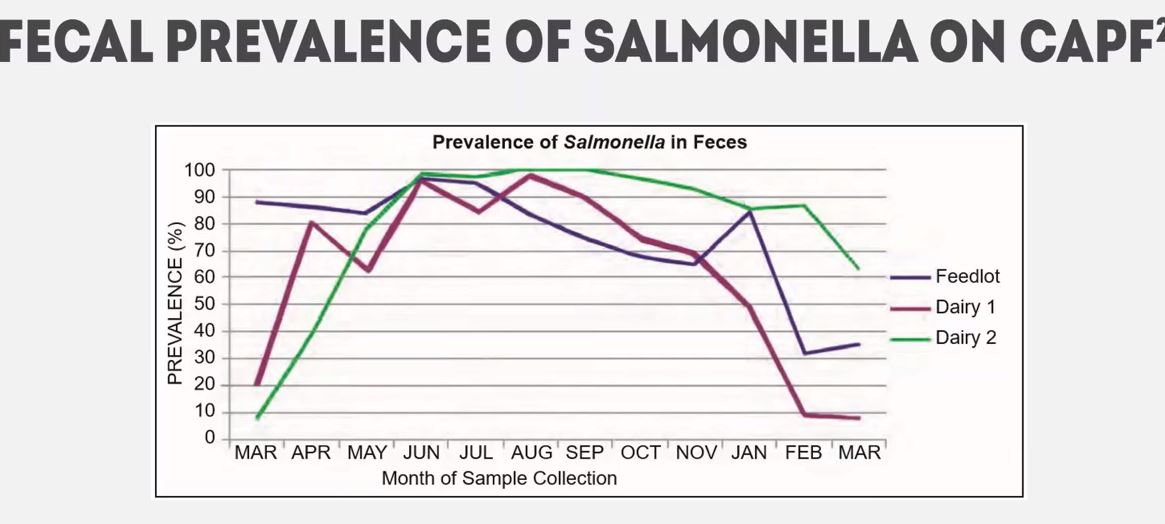 "Researchers there did some studies showing that the fecal prevalence of Salmonella in commercial agriculture production facilities really does have an impact, and that the shedding of Salmonella can be seen pretty much across the year with tapers on the winter months, in January, February and March," he says.
McReynolds says every aspect of the production chain has a shared responsibility to reduce the potential for contaminated dairy and beef products.
"I think a lot of pressure is put on the meatpacking industry to clean up problems, and they do a great job, but a great product requires all of us contributing to it," he notes.