Livestock Producers Weigh In: ATVs, UTVs Or Both?
Horses remain critical and indispensable on ranches across the U.S., but many cowboys also now consider their ATV or UTV essential equipment. 
One rancher told Drovers he uses an "ATV for moving cattle, a UTV for everything else."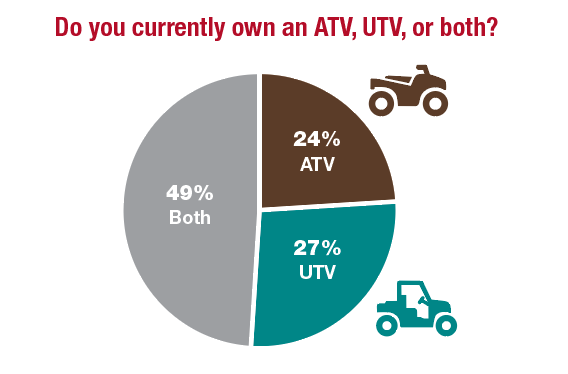 A Drovers online poll found that among owners of ATVs and UTVs, 49% said they own both, and comments suggest the investment is justified. "We have both an ATV and a UTV, but the UTV is used 95% of the time, best tool I have. Would hate to operate without it," one rancher wrote. Another said: "I think the ATV is better for rounding up cattle, but the UTV is better for feeding and about everything else."
The smaller ATVs are usually less expensive, which explains why a majority of our poll respondents (53%) said they own more than one. At least a third of those respondents said they own two ATVs.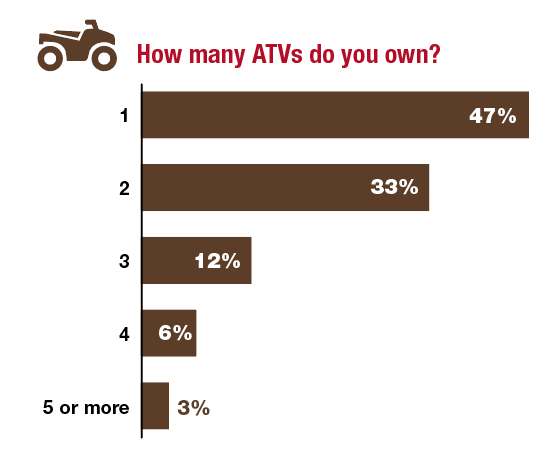 The more versatile UTVs come with a higher price tag, but one-third of respondents (33%) told us they own two or more. An overwhelming 77% of respondents said their next purchase will be a UTV.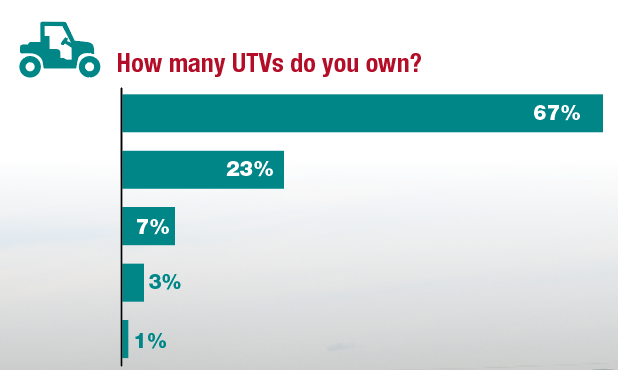 While both ATVs and UTVs are handy right off the showroom floor, farmers and ranchers are adding their own customized attachments.
"I use a battery-operated seed sower bolted inside the bed of my UTV," wrote one farmer. "I also use the UTV to roll out barbed wire." Another told us, "I added LED lights for checking cattle at night."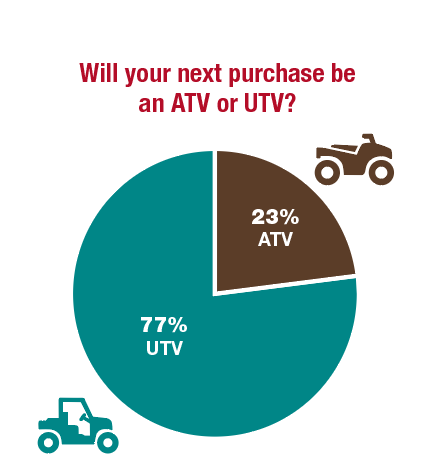 Some Drovers readers shared their preference between ATVs and UTVs.
"An ATV shortens the time it takes to check cows and calves as well as irrigating," one said. Another uses an ATV "for everything from checking cows and fences to spraying weeds and pulling a fencing trailer when working on fences."
A UTV user said its handy for "feeding, building fence, checking on cows, spraying small pastures to everything in between."  
Read more of Drovers coverage of ATVs and UTVs here:
Kubota Adds Sidekick UTV; Offers Look Inside GA Manufacturing Facility
Yamaha Puts Fun Into Functional Models to 2019 Line
Caterpillar Unveils Their First UTV